A urine sample collector for anyone!
INSTAGRAM RENDER WEEKLY DESIGN BIAS CHALLENGE
Overview
Doctor office visits are prone to uncomfortable experiences. This concept arose from the belief that for people with female genitalia, collecting a urine sample does not have to be one of them.
Iteration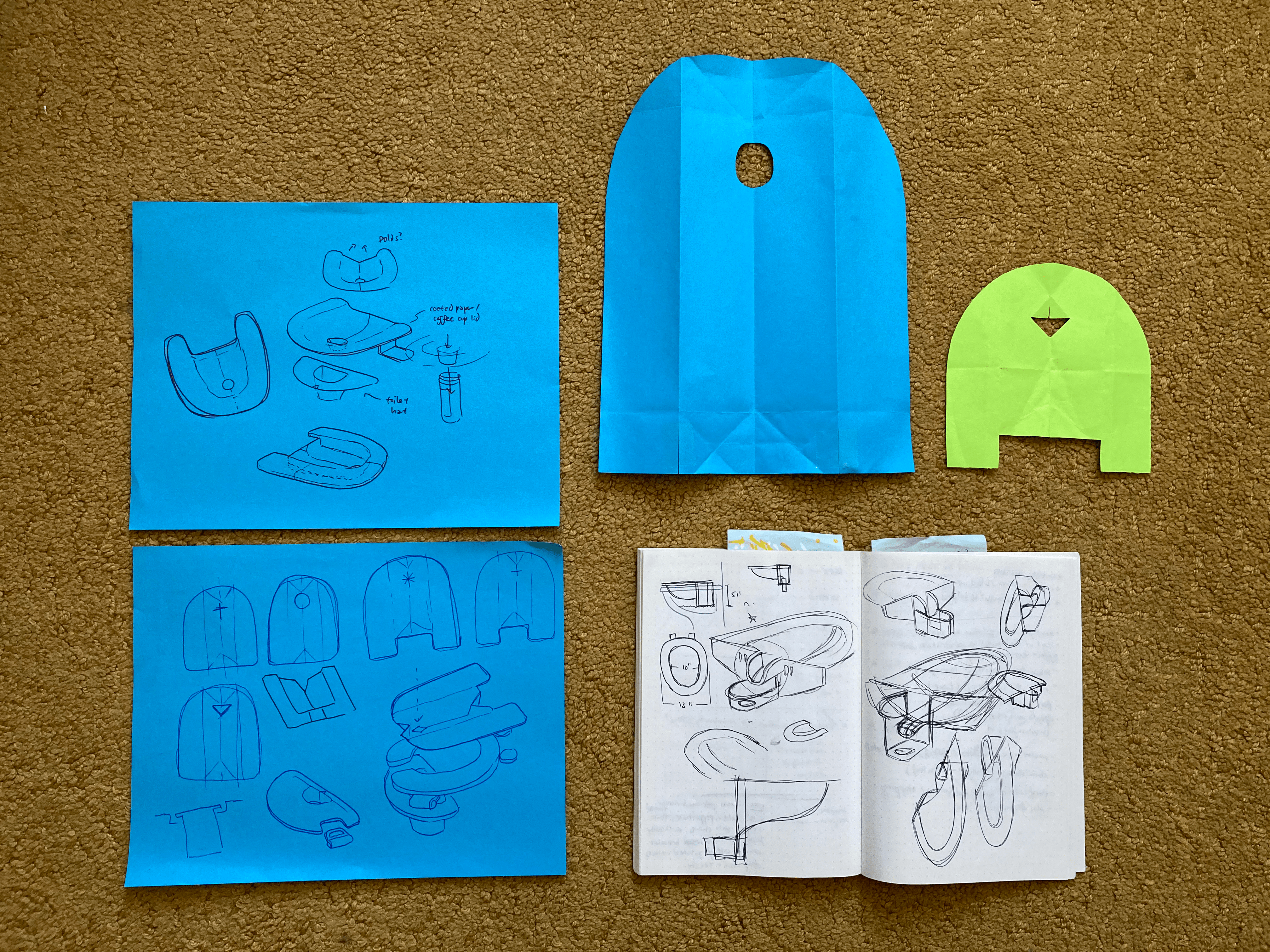 The two main needs that needed to be addressed with this project was collecting urine in a way that doesn't require the patient to have to aim and having the collection cup or tube already available in the doctor's office to be compatible.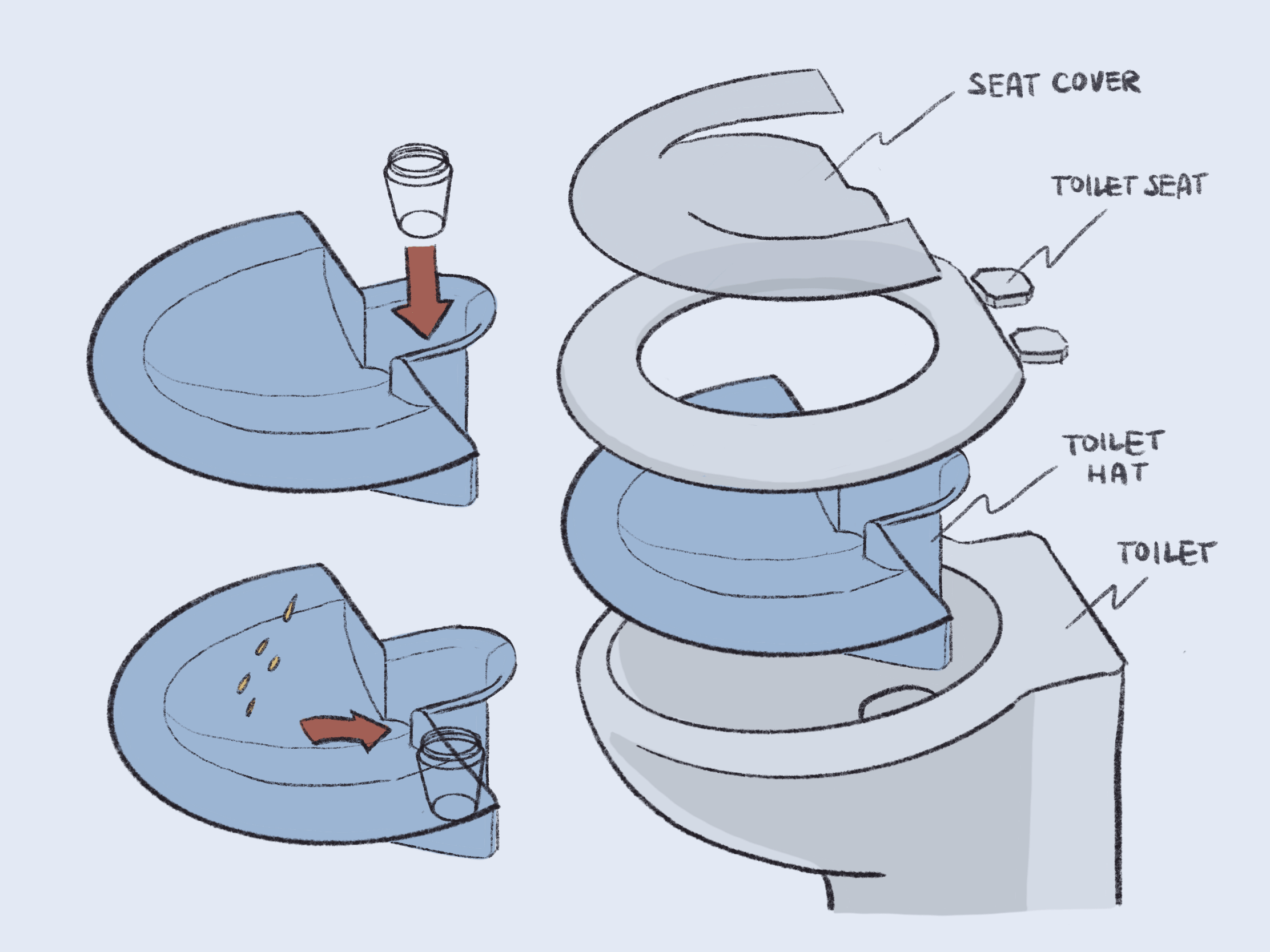 Having the toilet hat sit in the toilet bowl itself underneath the seat and using a toilet seat cover to help direct the urine sample reduces need for constant cleaning. This would also allow the patient to only be touching the sample cup to place inside the hat, maximizing sanitary use.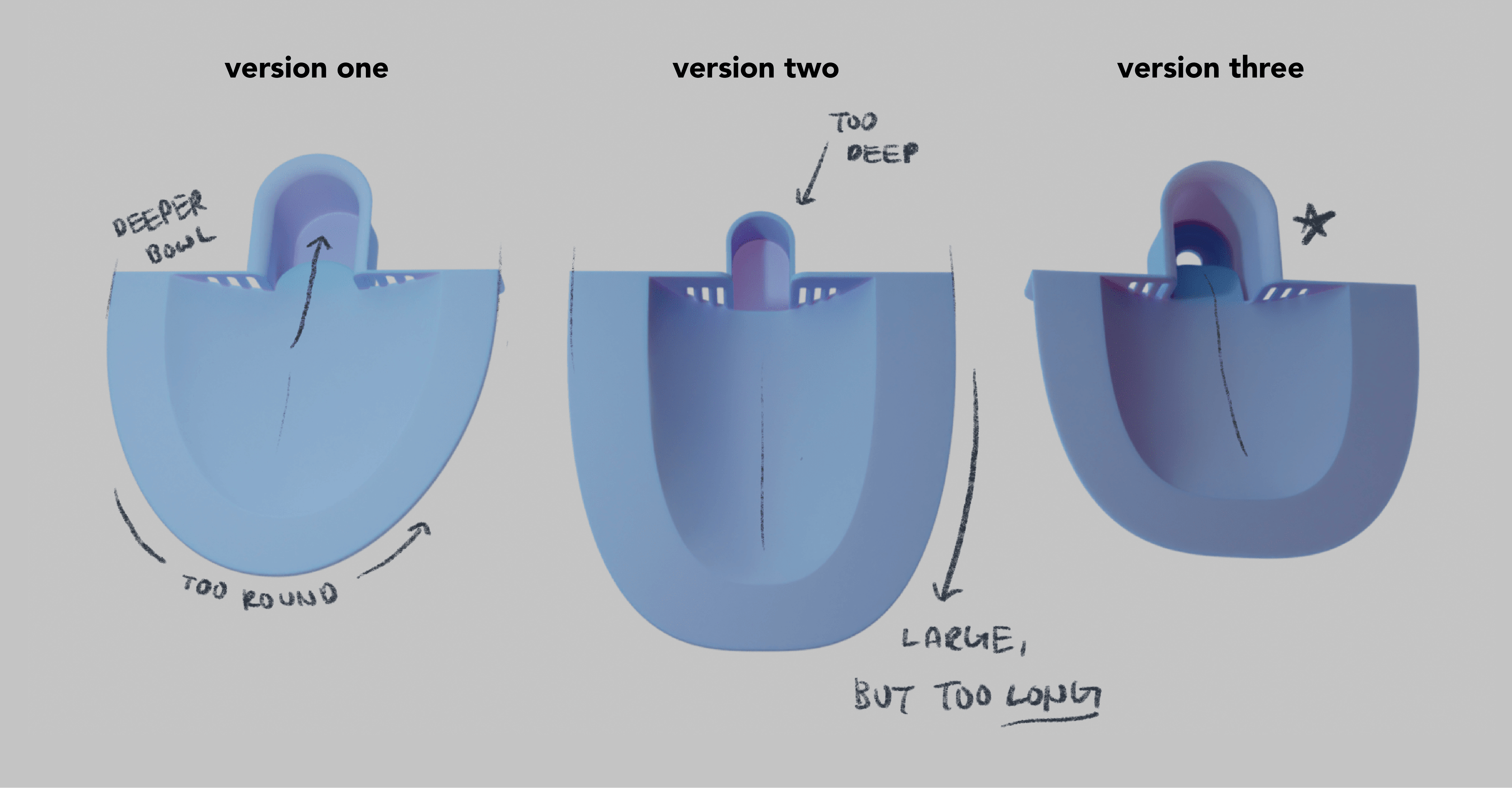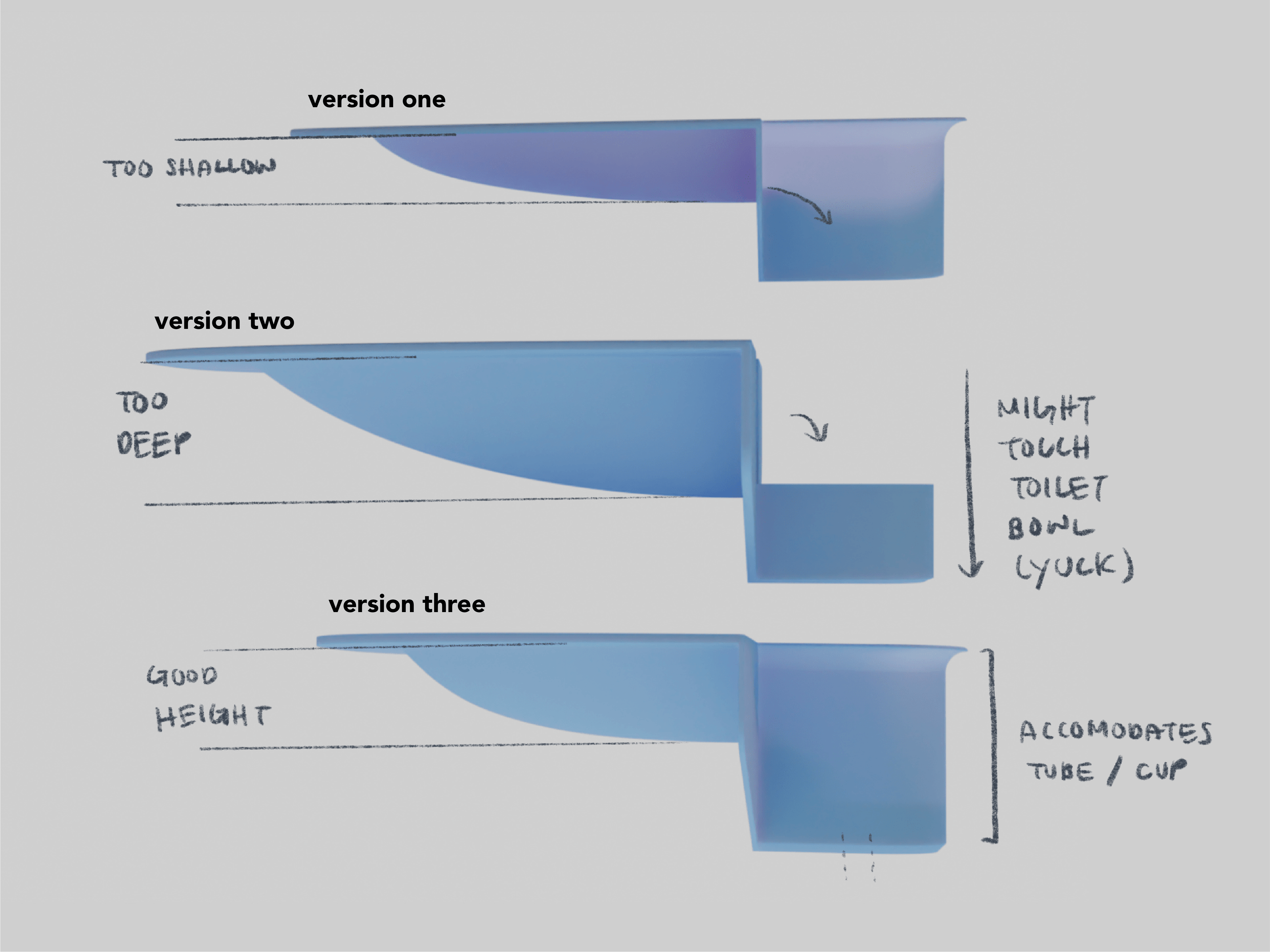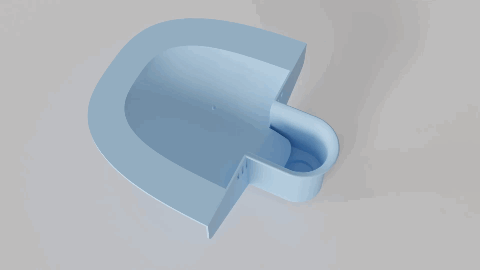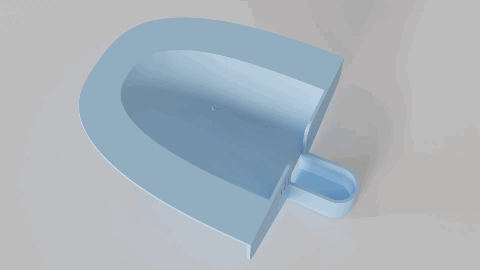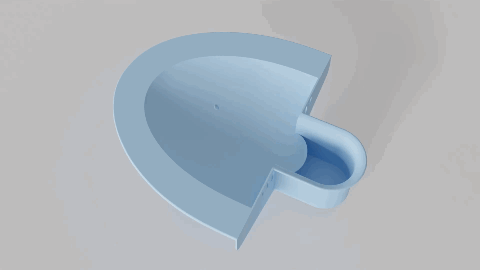 Tests were also run to see how curvature of the bowl would need to be to prevent splashback.