A urine sample collector that any patient can use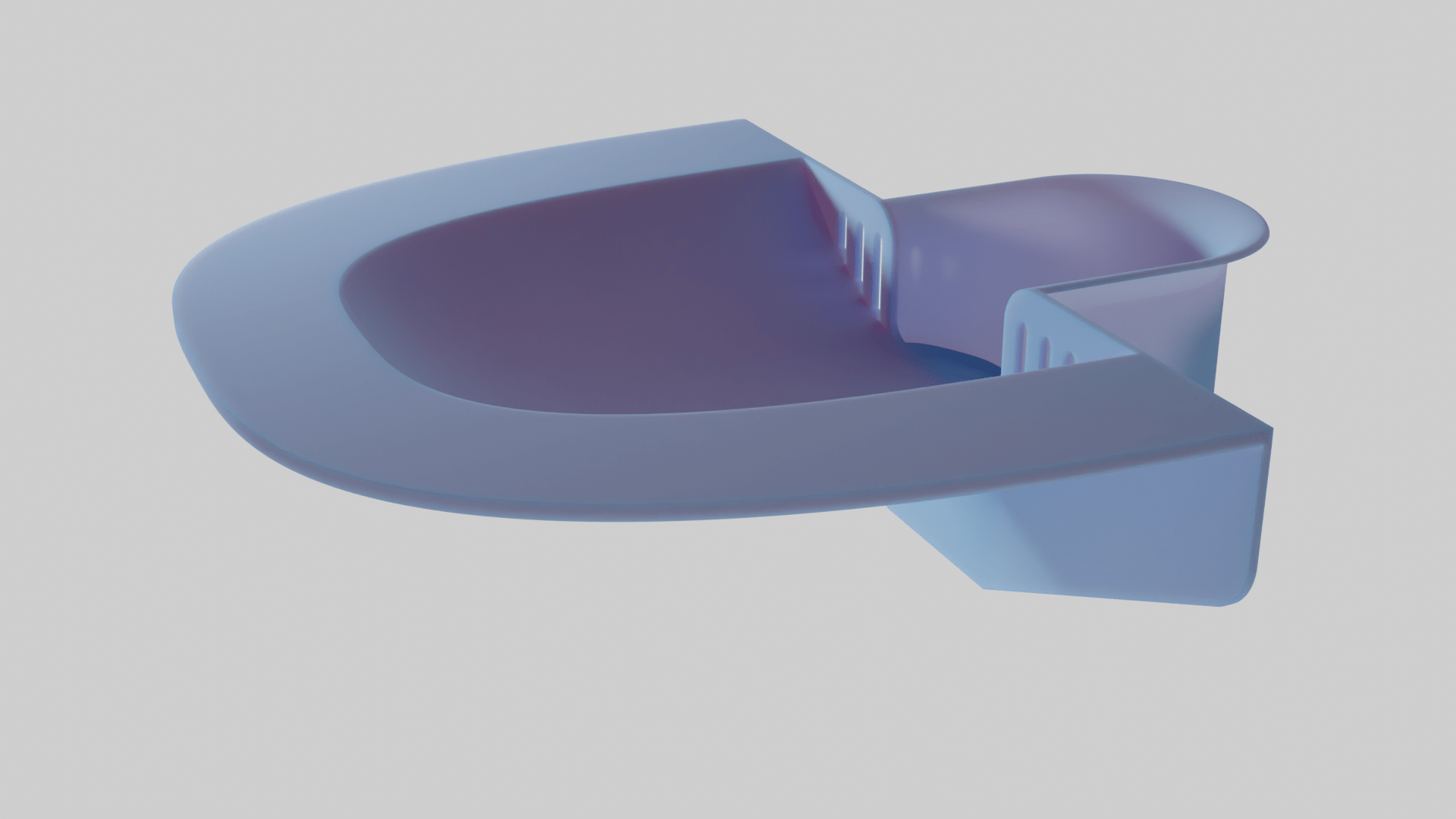 project: render weekly design bias challenge || role: sole designer || duration: one week
HOW MIGHT WE ADDRESS BIASES IN THE URINE SAMPLE COLLECTION EXPERIENCE?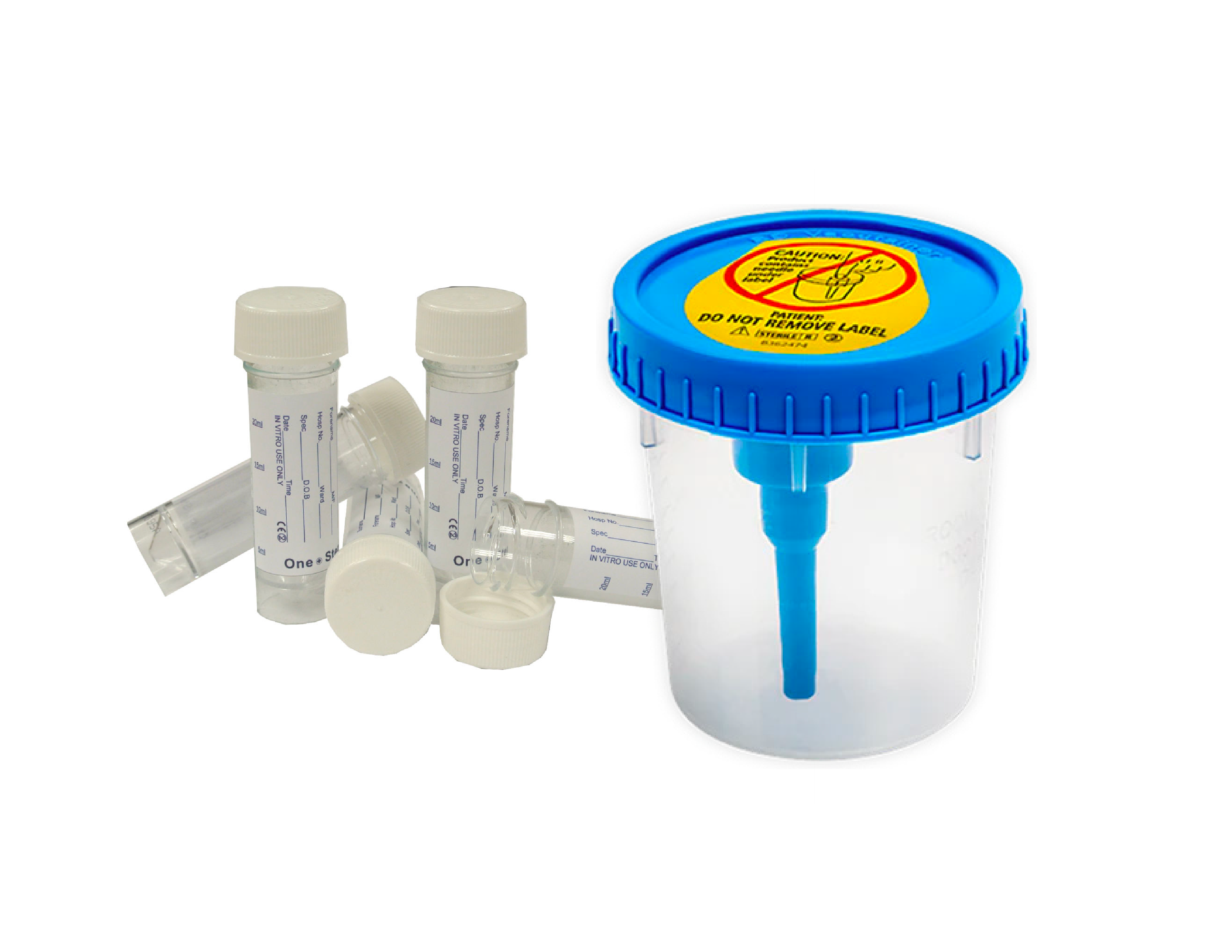 Premise
Doctor office visits are prone to uncomfortable experiences. For people with female genitalia, collecting a urine sample does not have to be one of them.
The primary pain points in urine sample collection are: requiring the patient to have to aim, concerns about cleanliness, and general incompatibility and discomfort of peeing directly into a cup or tube.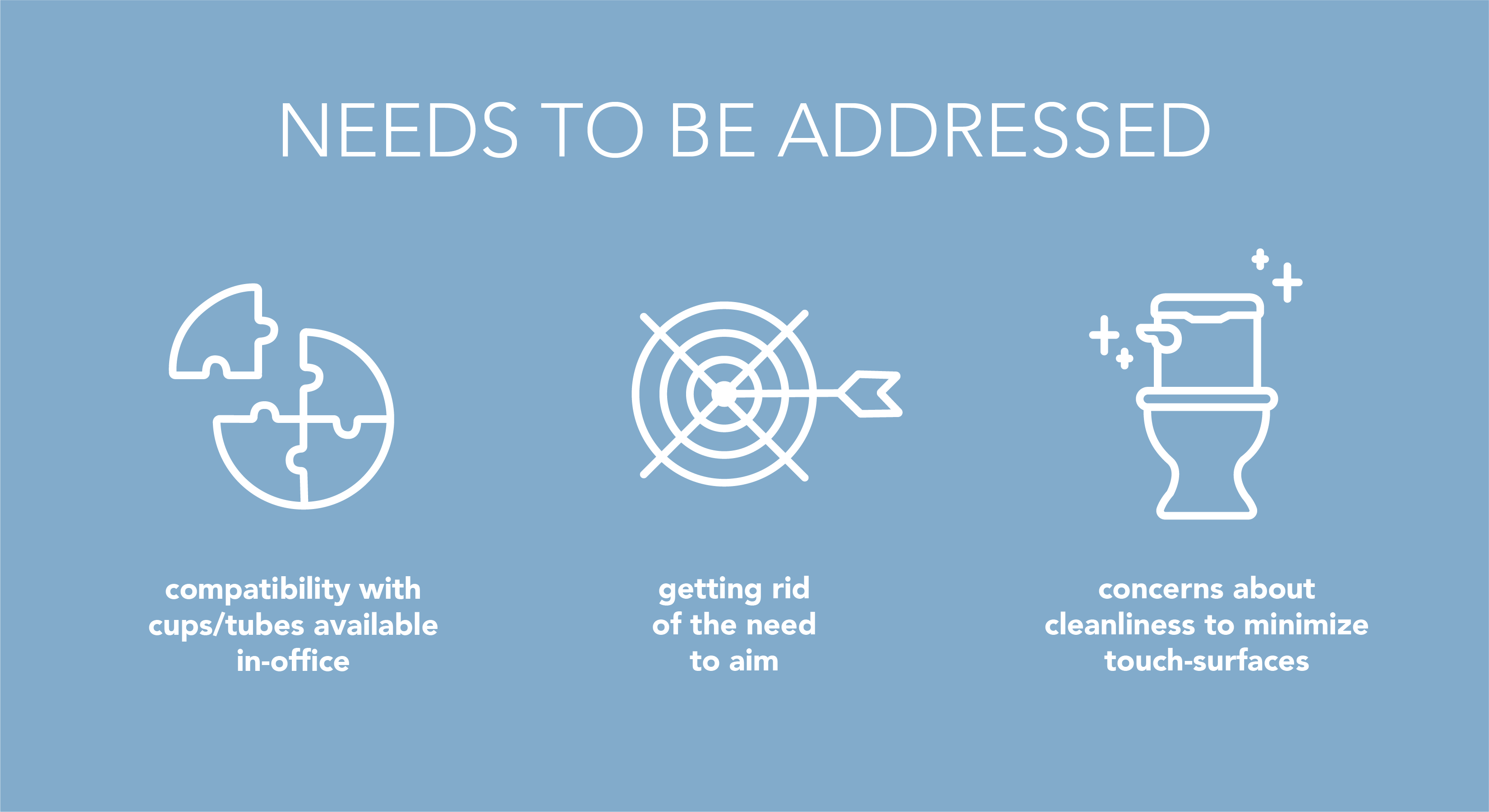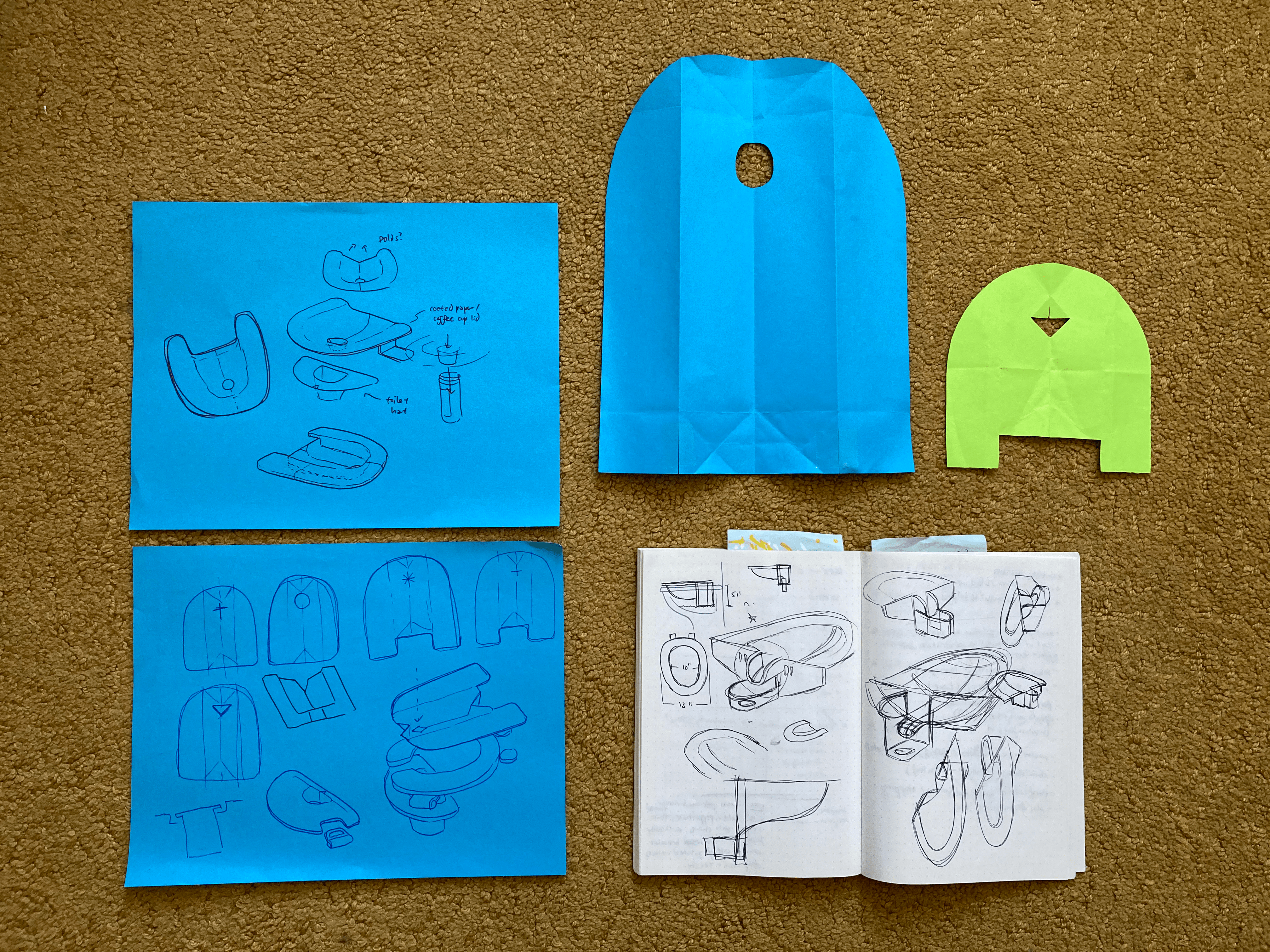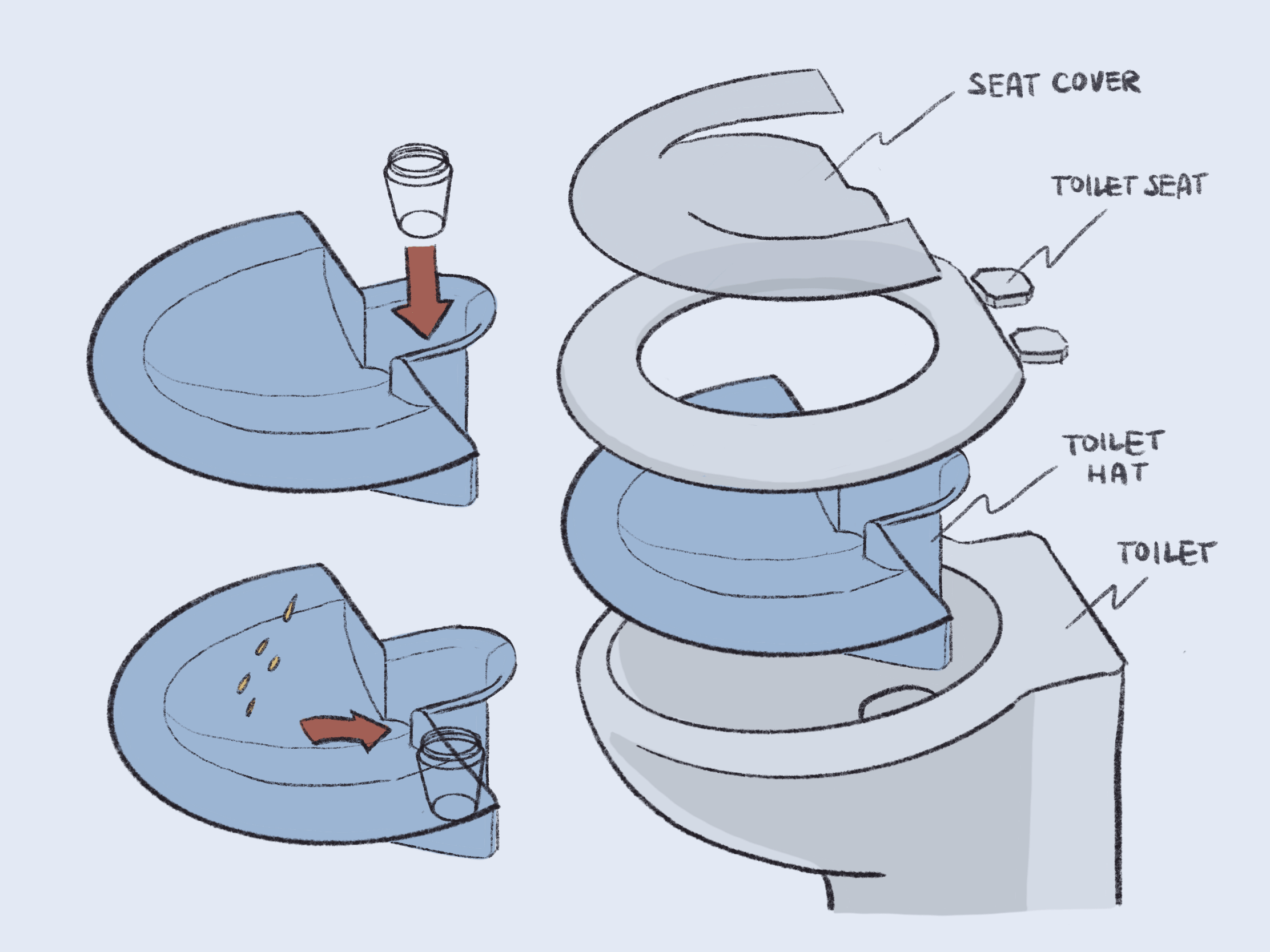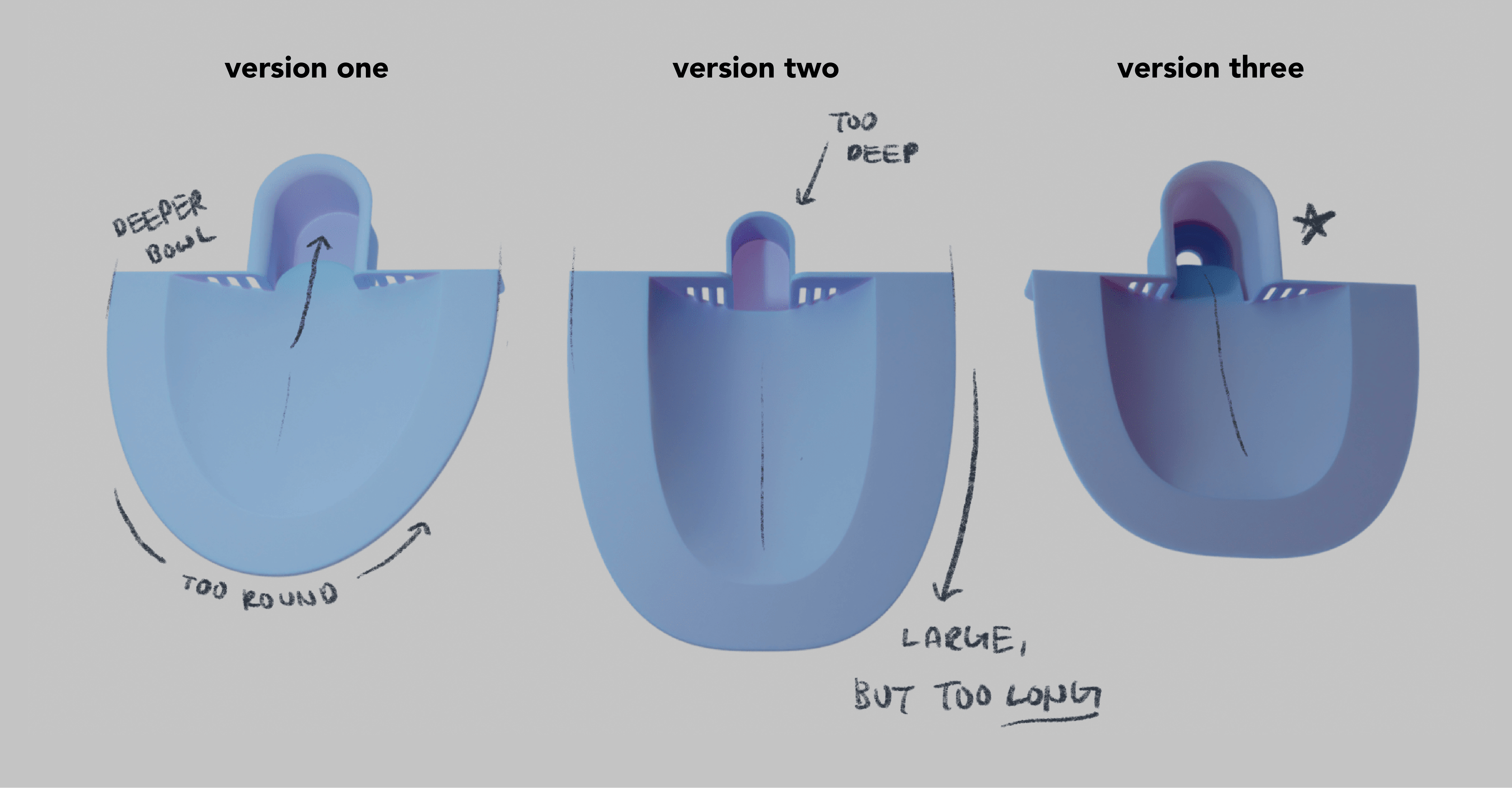 Having the toilet hat sit in the toilet bowl itself underneath the seat and using a toilet seat cover to help direct the urine sample reduces need for constant cleaning.
This would also allow the patient to only be touching the sample cup to place inside the hat, maximizing sanitary standards.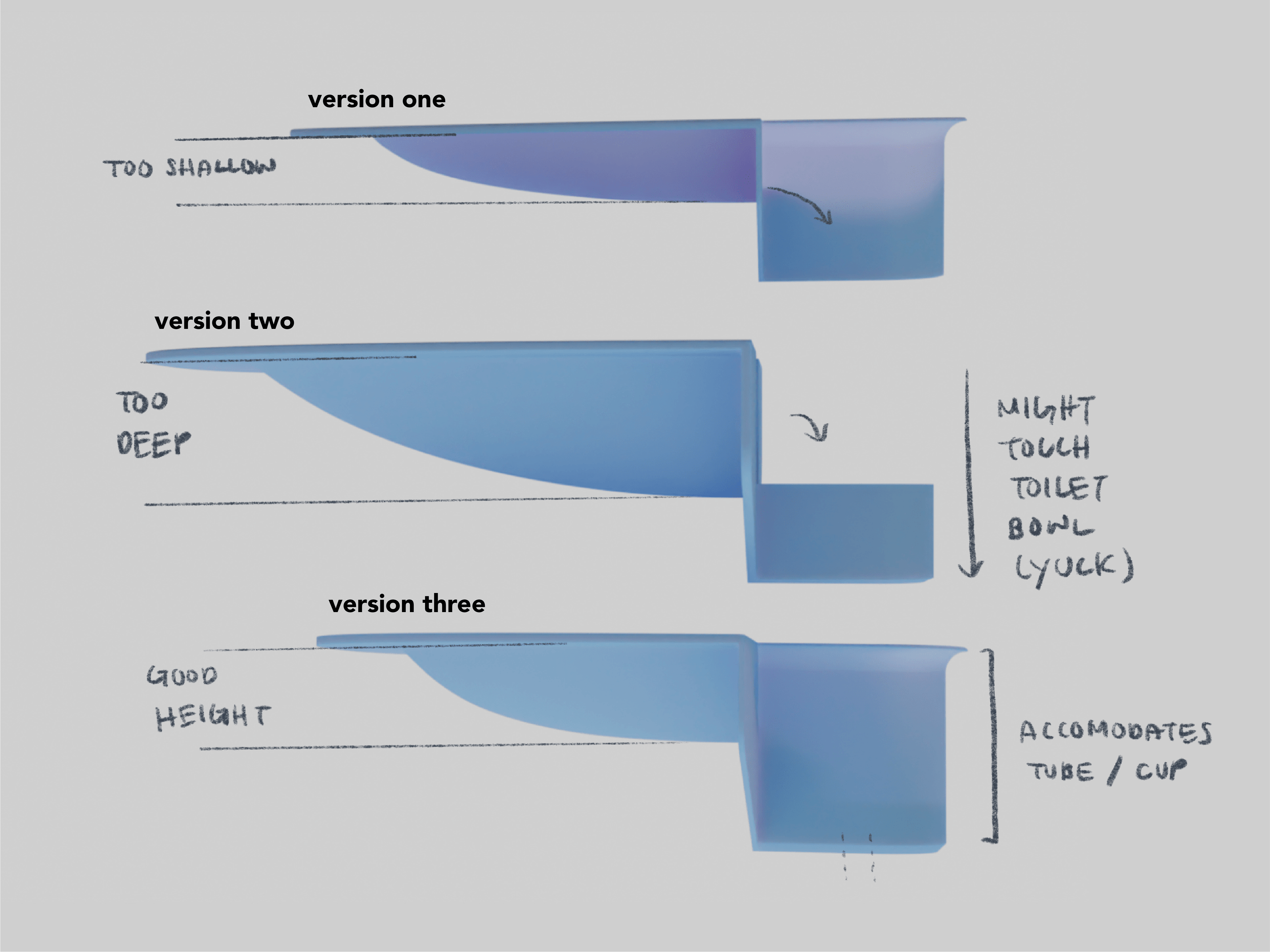 Evaluation of how wide and deep the hat were determined by standardized sizing of toilets and toilet bowls. The design of the back area holding the cup has a guard for the user as well.
Tests were also run to see how curvature of the bowl would need to be to prevent splashback.
TEST 1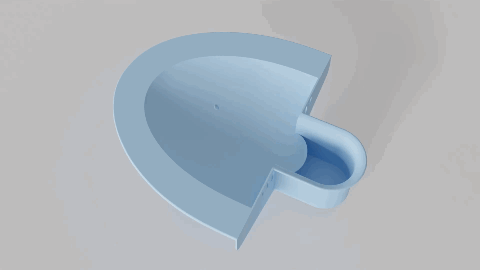 TEST 2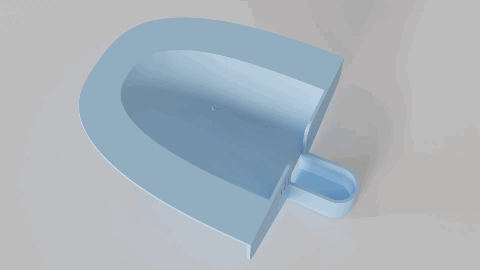 TEST 3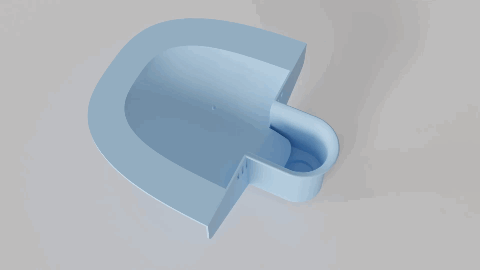 Final Render