Finding things along a predetermined pathway
SUMMER GROUP PROJECT
Overview
Pitstop came from a situation that two of my friends encountered. While driving back from the BART station in Fremont back to to the South Bay, Chris and Julie were deciding where to get food on the way home. Upon using both Google Maps for navigation and Yelp to find nearby restaurants, they discovered that there wasn't really a way to search for things along a route home. Being Berkeley EE/CS students, they wanted to program an app that could help them do so.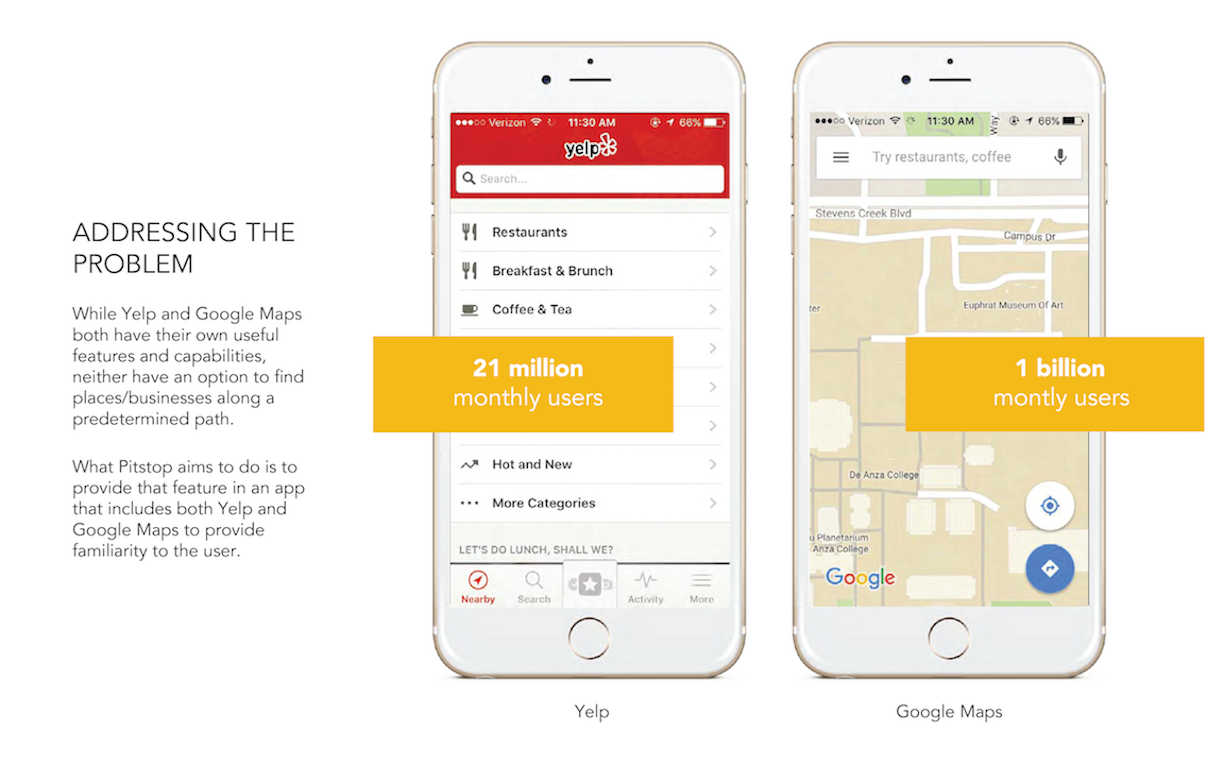 For the look and feel of the app, a motif of a sideways traffic light was applied—the pastel colors implying the red, yellow, and green lights. Striping was used as a general pattern for a more whimsical feel as well.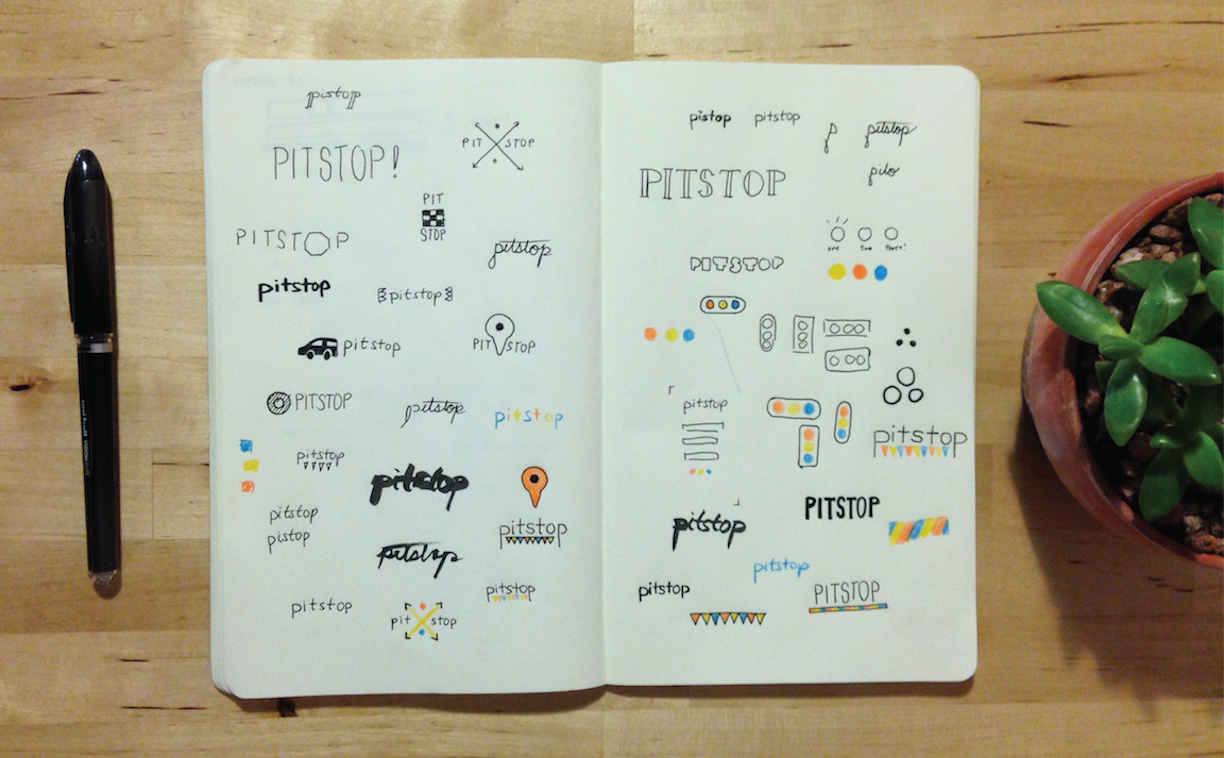 It was really important to provide multiple functions for Pitstop as an app. What was ultimately decided on without being too convoluted was having widgets for Google Maps and Yelp and also bookmarking routes and places so people can plan their trip out as accurately as they wanted.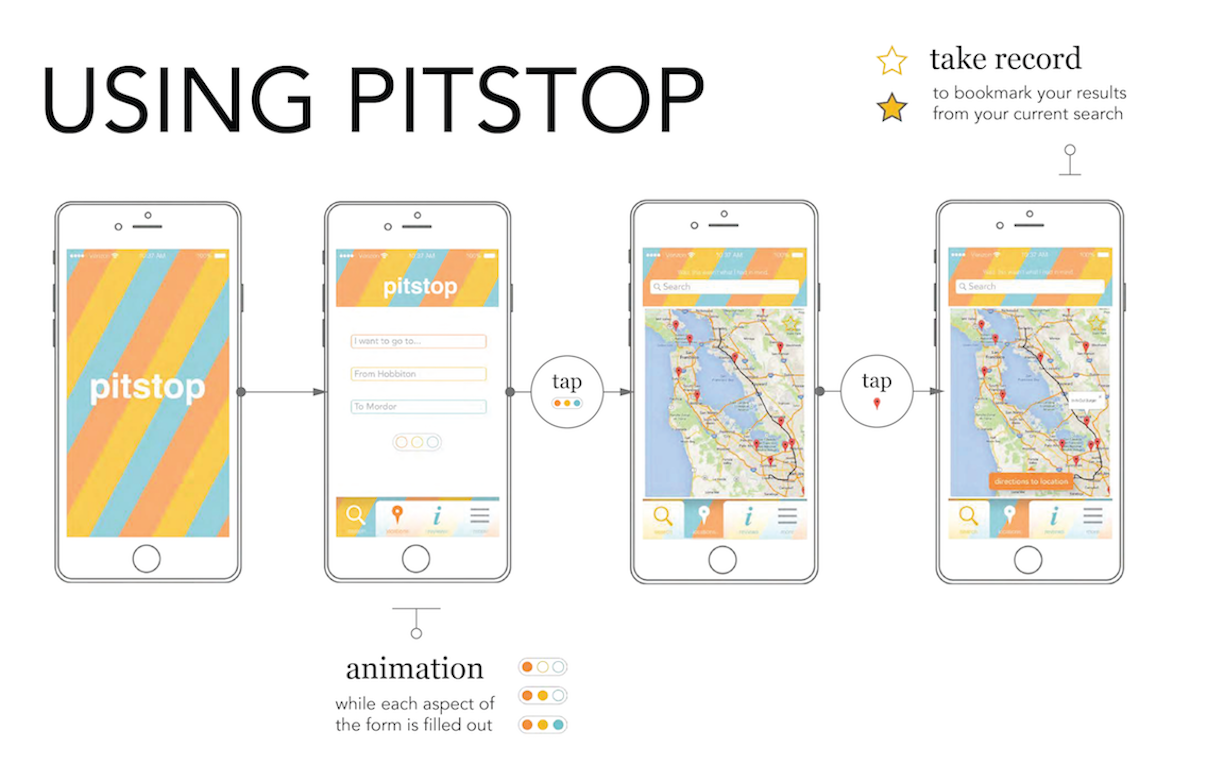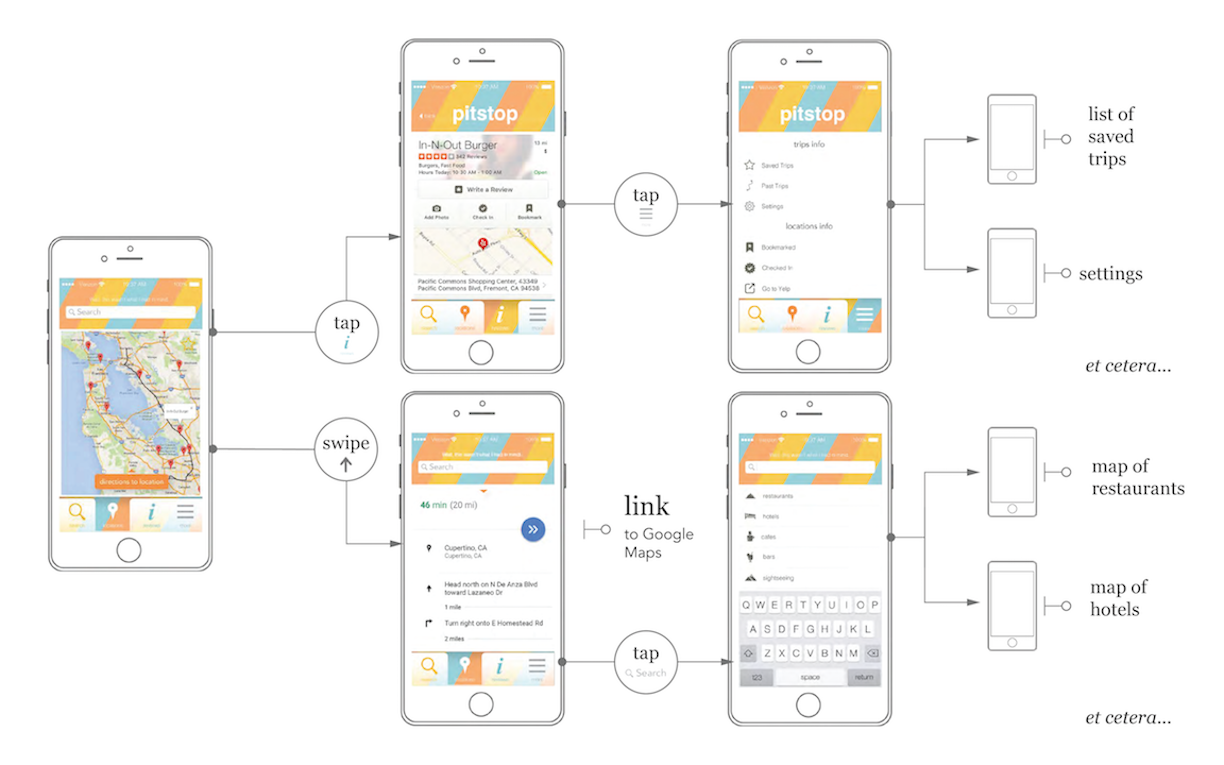 So, for example, if someone wanted to find any restaurant between a trip from Cupertino to Berkeley, they have Pitstop to show them.