CASE-E: A second generation EVA-foam kids' iPad case
CONTRACT PROJECT AT SPECK PRODUCTS
Overview
Following the success of their EVA-iPad case "iGuy", Speck followed up with Case-E, the goal being to provide a unique take on backwards-compatible iPad cases for kids.
Ideation + Research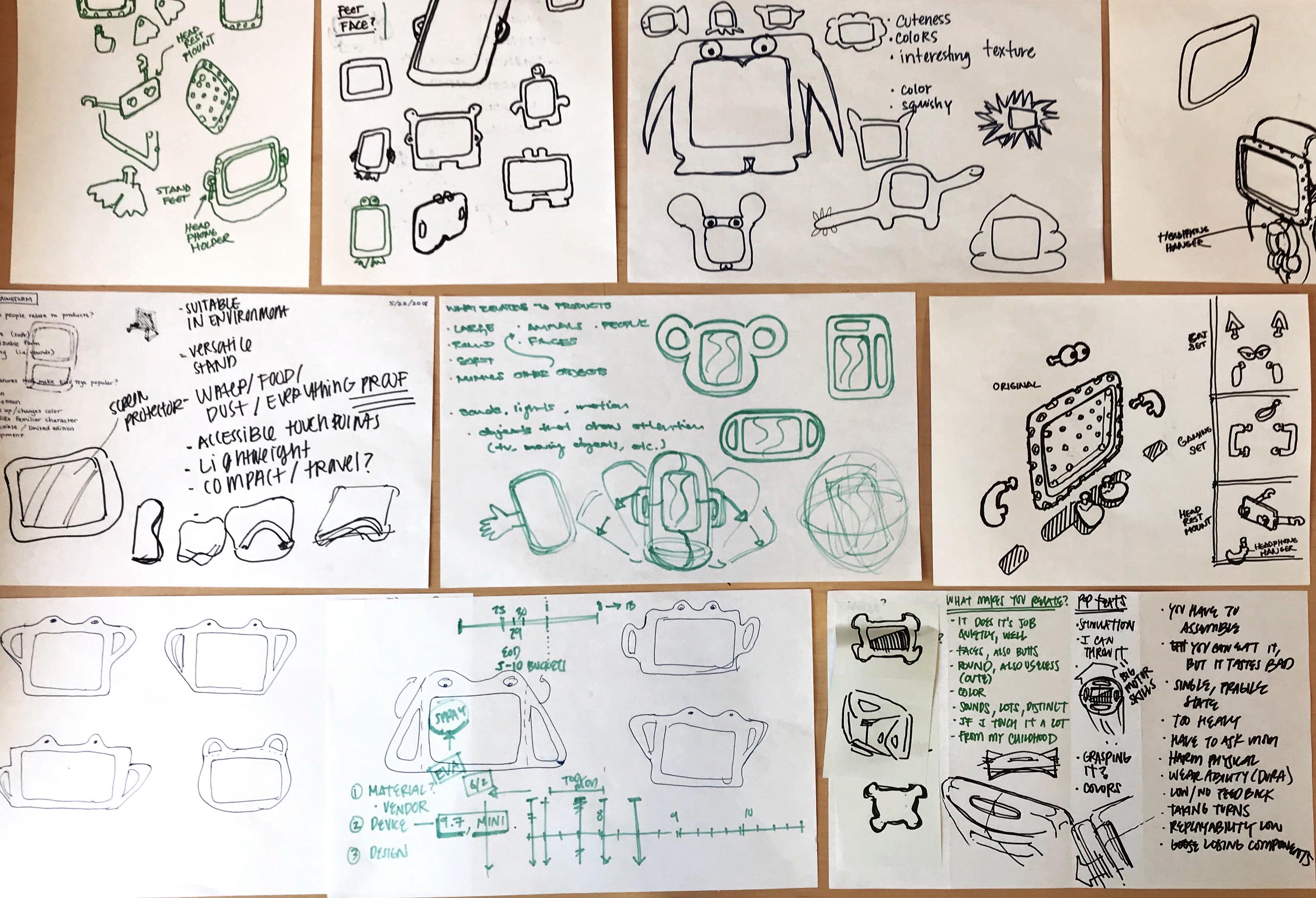 A large sketching session including everyone on the team (designers, engineers, and PMs) had everyone with eyes on the project and provided very helpful feedback of what a next-generation version of a kid's iPad case could look like.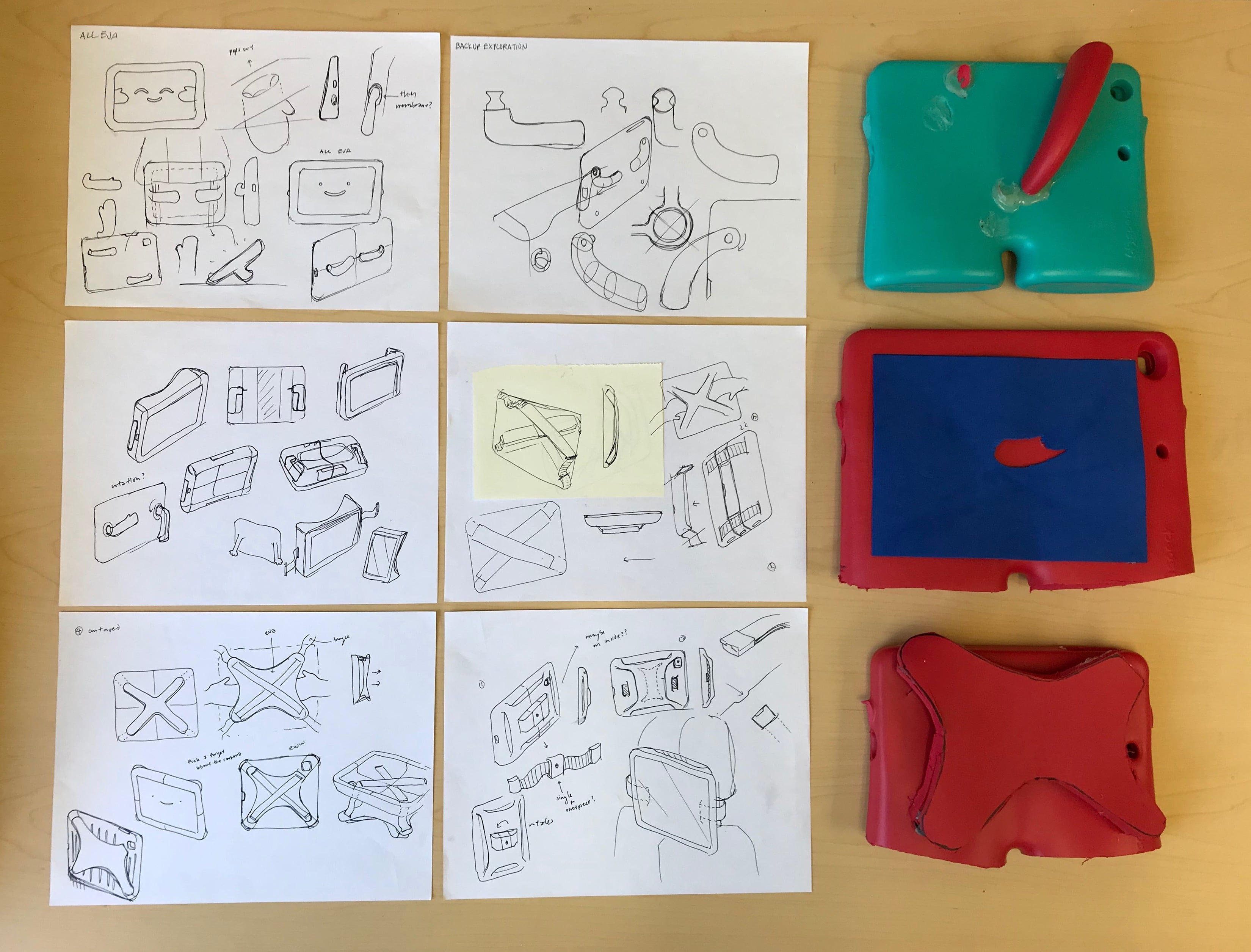 The initial focus was on the functionality of the case. What did it need to have to provide both work and play for the child using the case? Some prototyping using old EVA cases was involved as well.

After communicating with both children and parents alike, what was ultimately decided was a creature-like case with detachable arms that could grasp onto things. This prioritized the functionality of the iPad being used in the car wrapped around the back of a headrest for travel.
Prototyping
Since there needed to be multiple parts to this design, more exploration as to the material and look of the arms took place. The arm adjustability came from a need for the case to be usable in both landscape and portrait mode.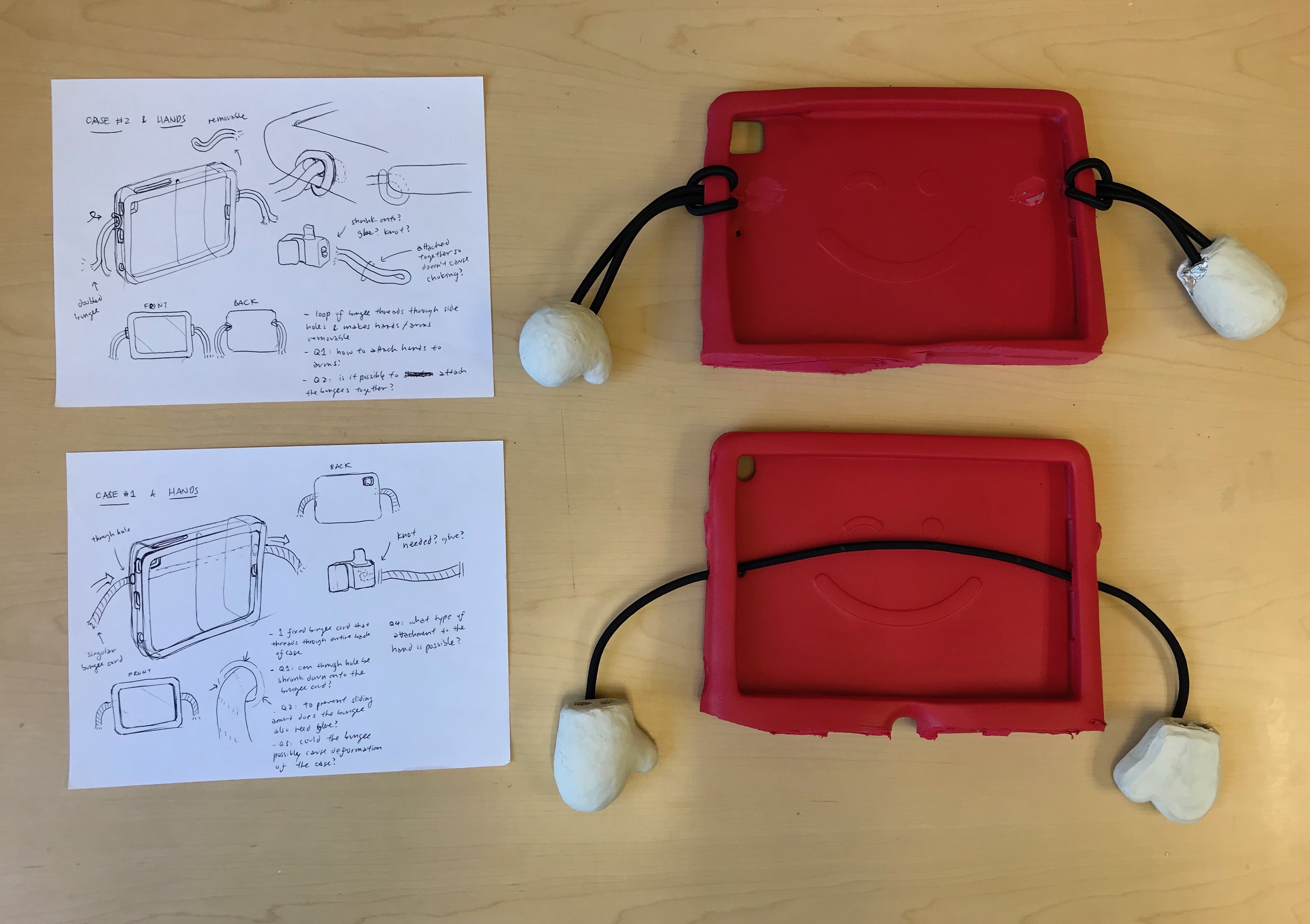 The case thickness and heft was put into place for drop protection, mimicked onto the hands with a focus on finding the right fun, bouncy shape.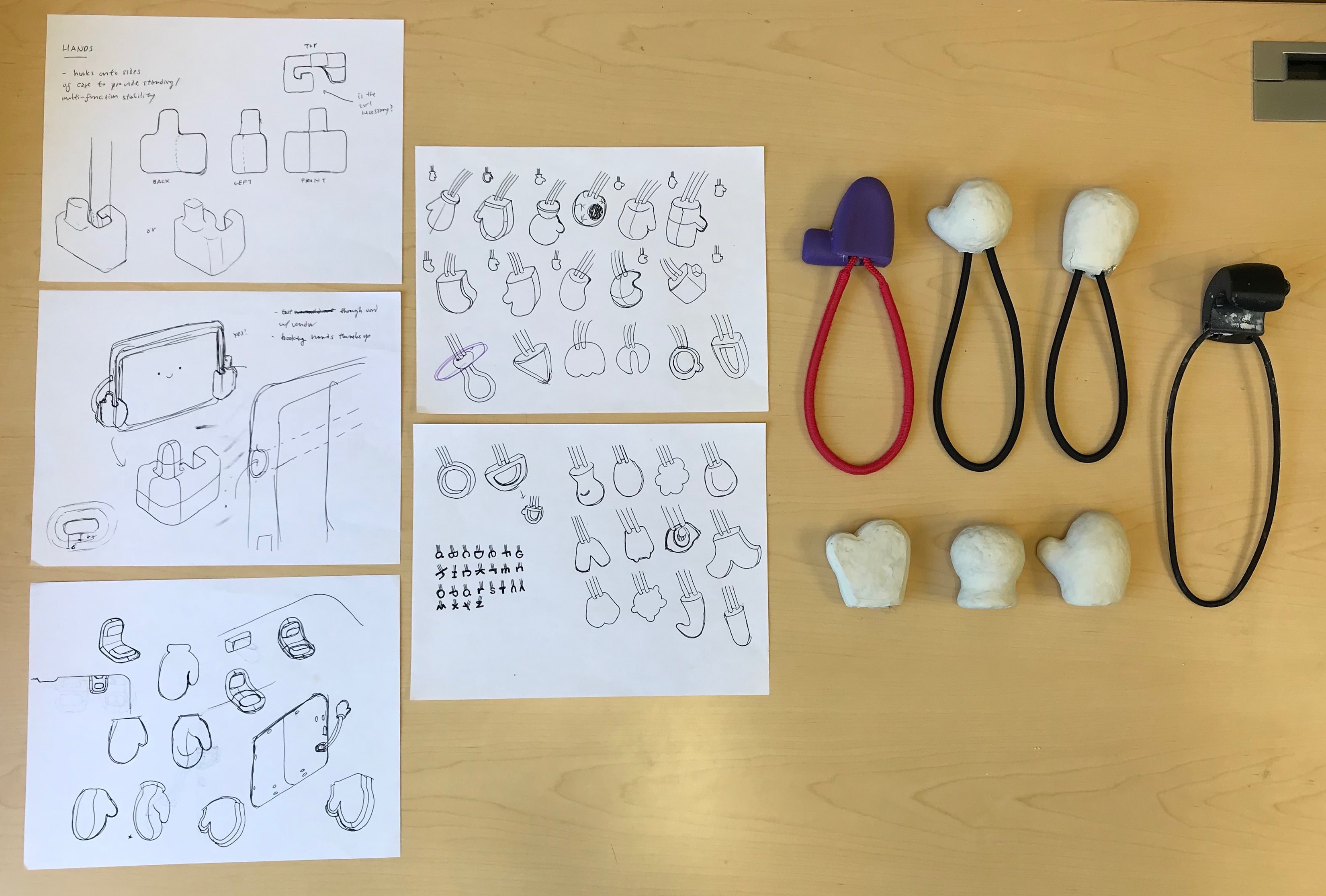 The feature of the case clasping onto itself to provide a stand was also made, and tested with other coworkers to see if it was intuitive enough to figure out its functionality and purpose.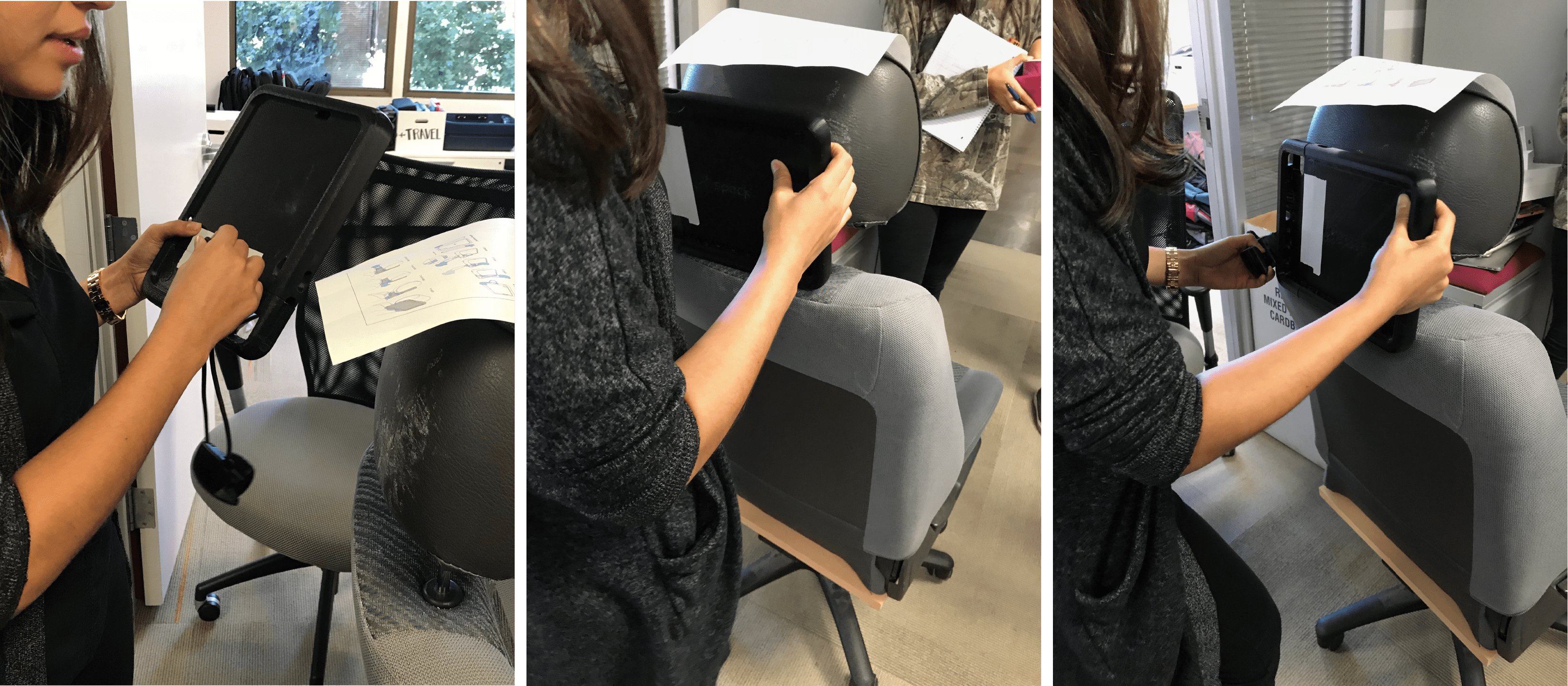 There was a change in the arm material as well--while initially going with bungee cords, EVA molded arms would cost less, so the challenge then was to integrate it with the body and provide all the same features the bungee arms had.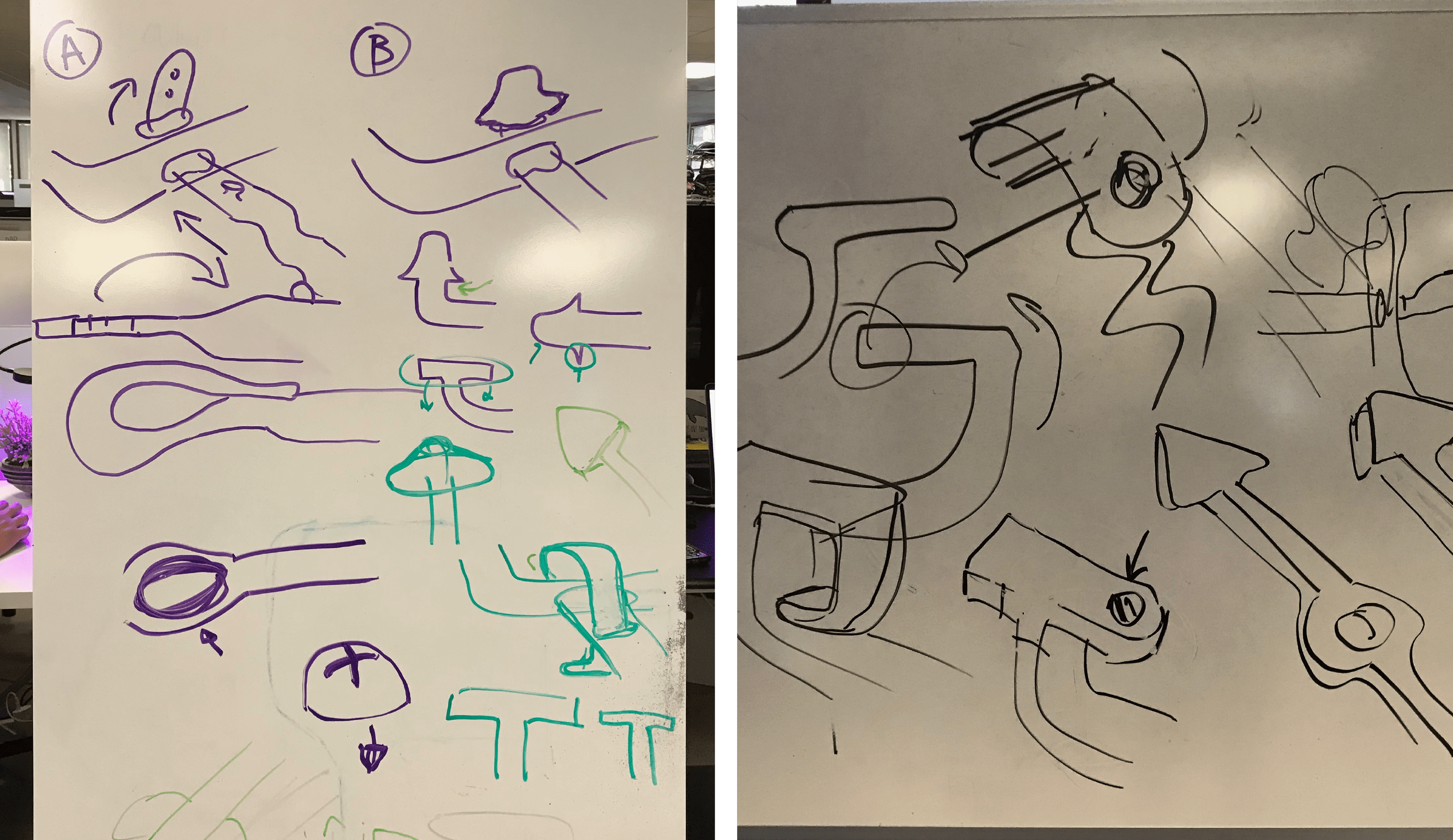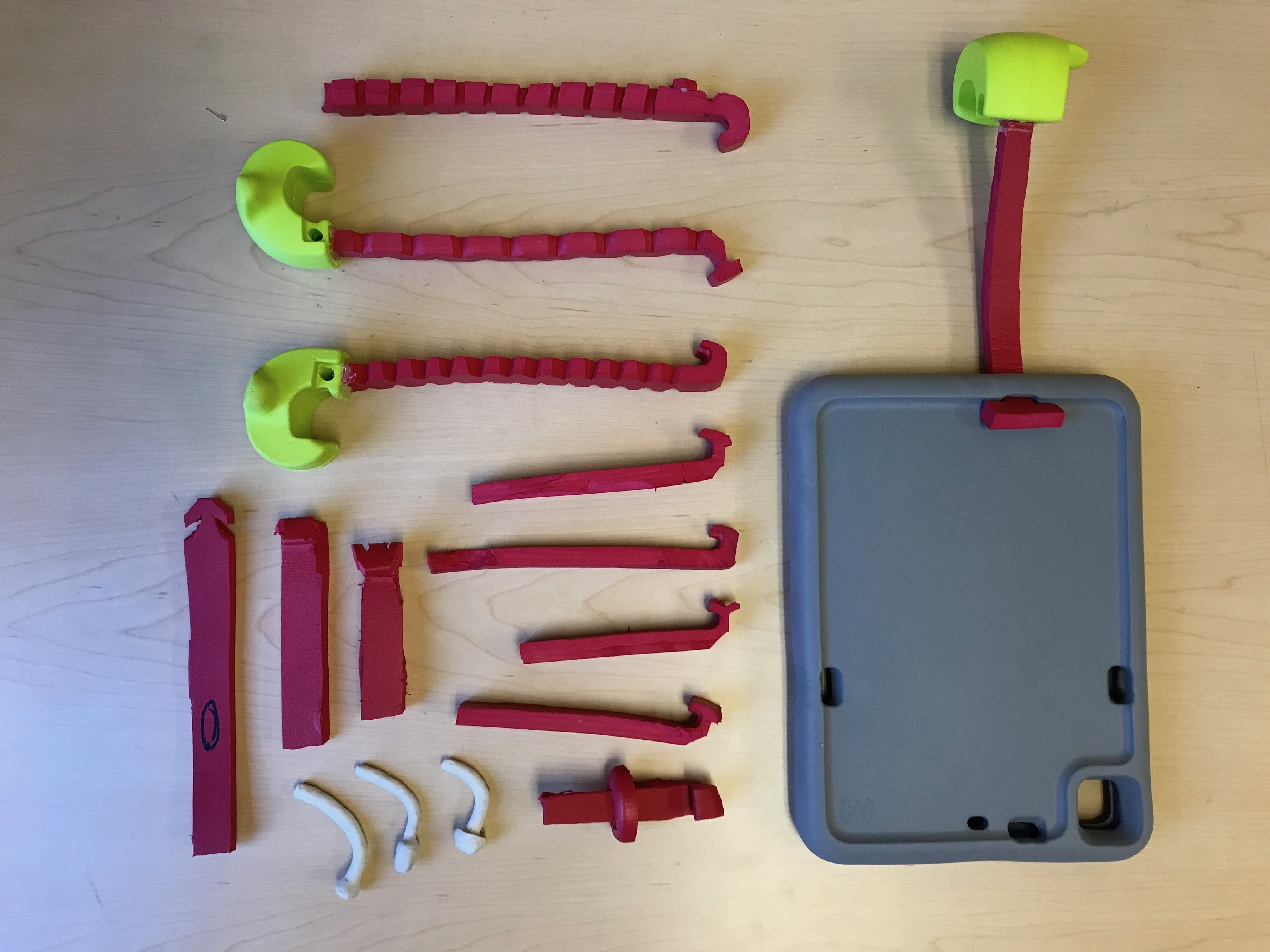 The hands were changed up as well from the initial prototype. This was helped along by syncing up with the factory in China providing molded EVA prototypes.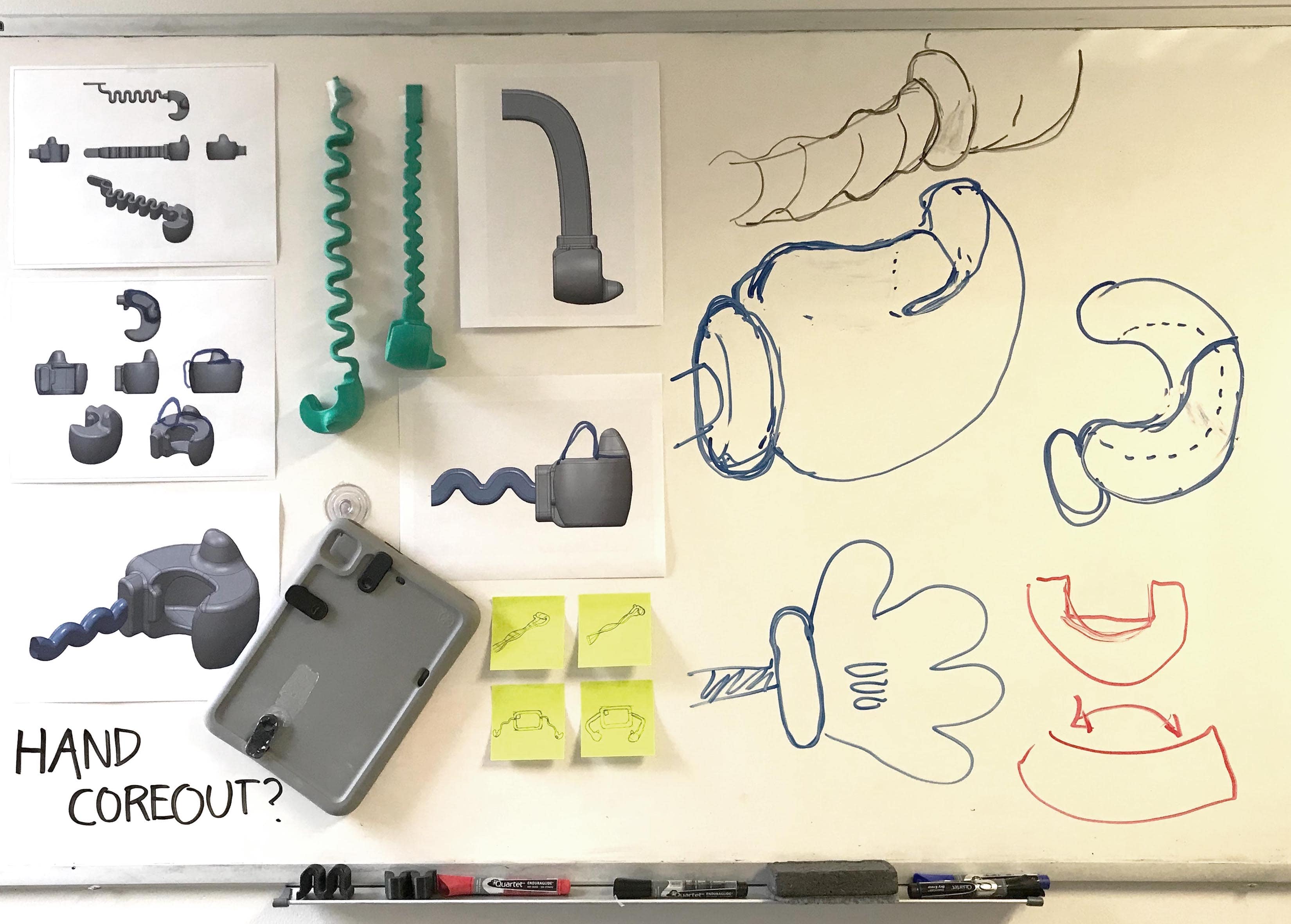 After that, a brainstorm was put together for the name of the product: CASE-E, standing for "Clasping And Standing Entity--EVA".
Final Design + Features Case-E provides up to 6 feet of shock protection for 9.7" iPads with Speck's signature Shock Barrier geometry. It uses a strong layer of EVA foam that is free of harmful BPAs for any child's safety. Kids can watch their favorite videos and parents can enjoy the wonders of silence when Case-E transforms their iPad into an automobile entertainment device. Easily and securely bring Case-E anywhere! Their detachable arms provide an element of play as well as support for your iPad. Kids can watch their favorite education videos and use apps in landscape or portrait mode when Case-E transforms into a video stand. Bright, gender neutral colors are targeted to millenial parents eager to instill their kids with lessons of inclusivity and positivity.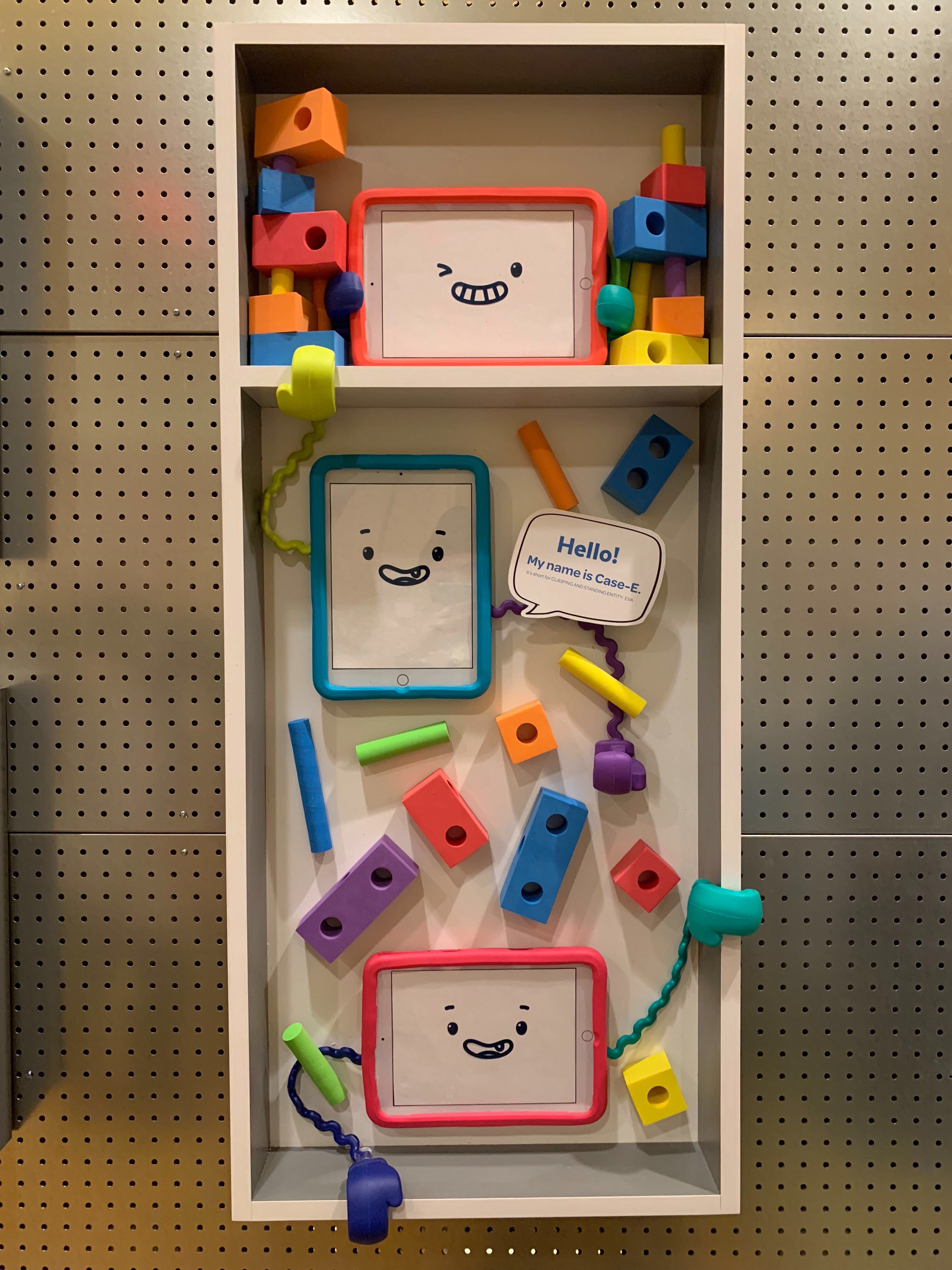 Case-E was shown at CES 2019 and released by Speck Products in May 2019.