CASE-E: A second generation EVA-foam kids' iPad case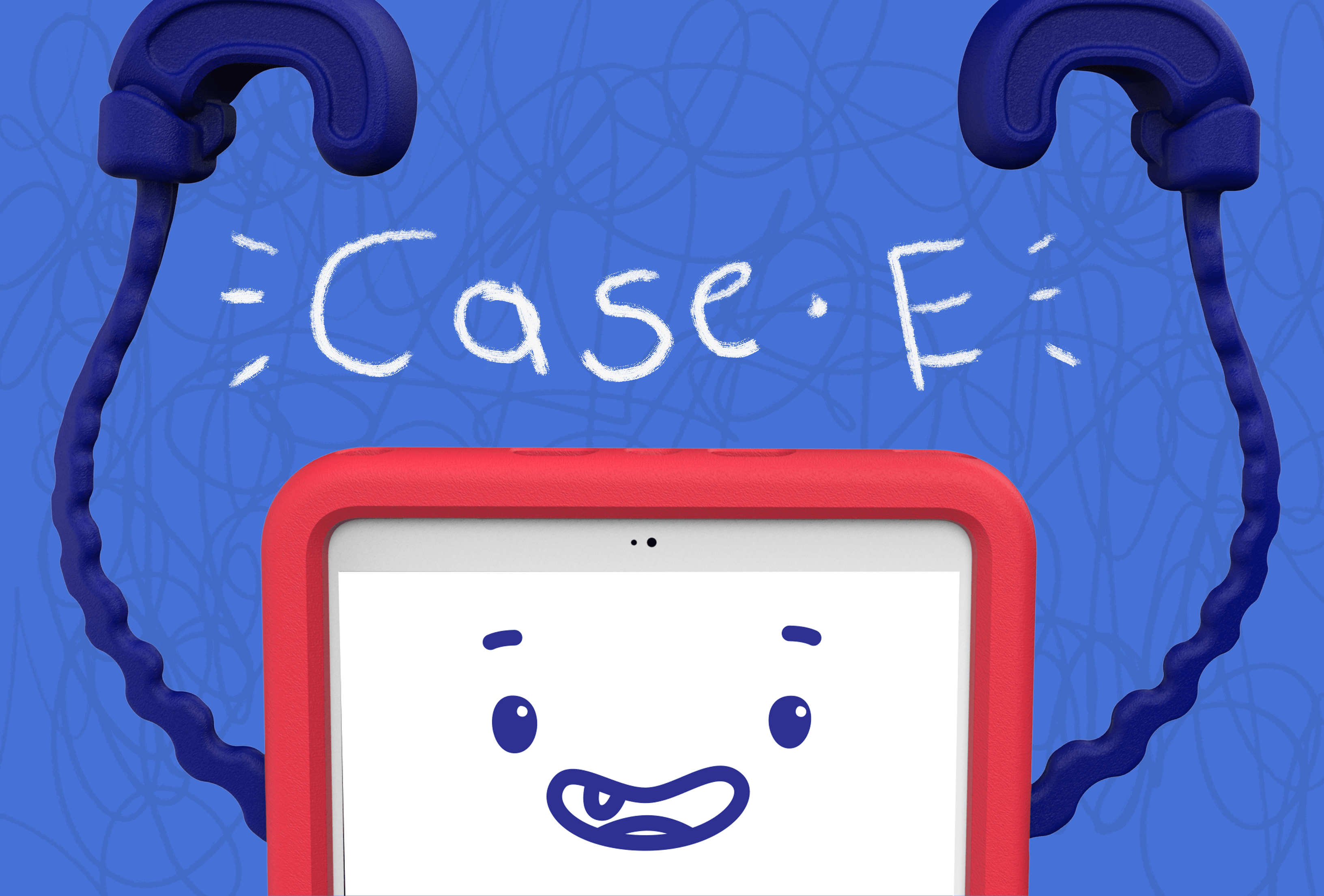 project: for speck products || role: lead industrial designer || duration: nine months
HOW MIGHT WE DESIGN AN IPAD CASE THAT IS BOTH FUN FOR KIDS AND FUNCTIONALLY PROTECTIVE FOR THEIR PARENTS?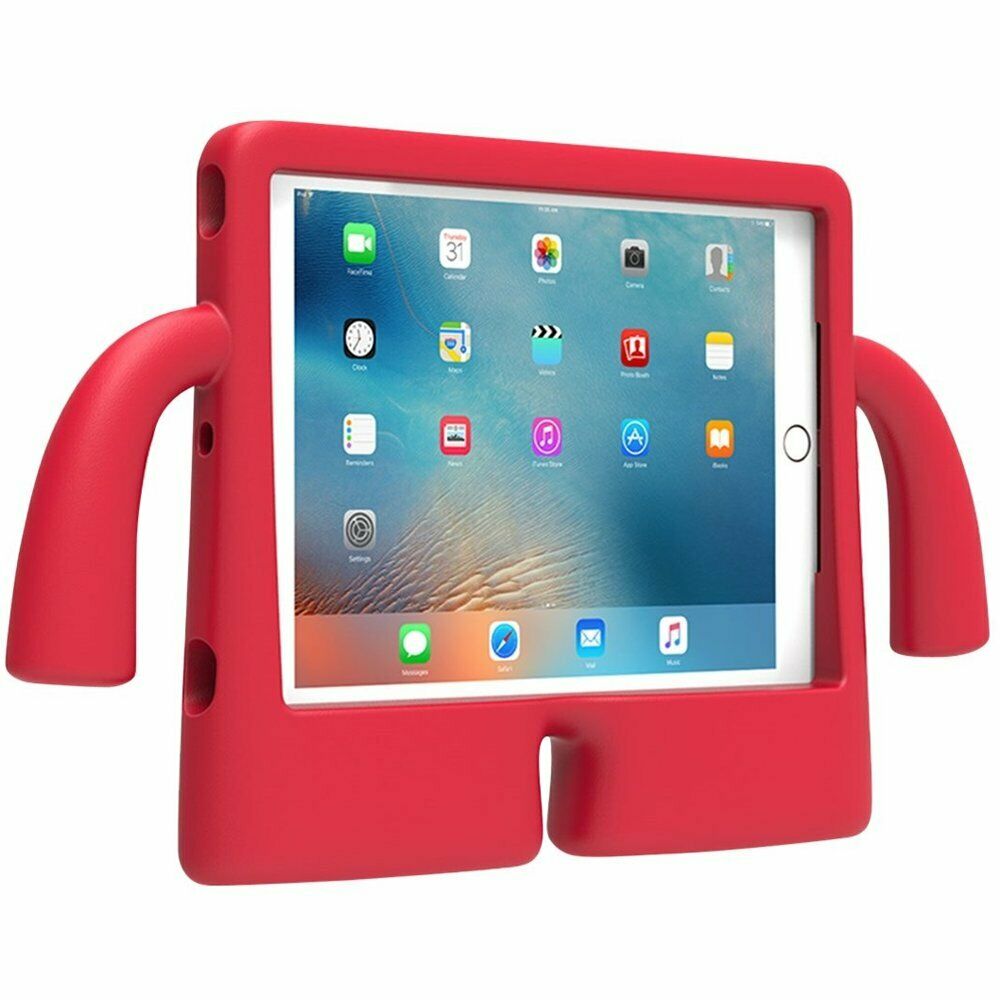 Following the success of their EVA-iPad case "iGuy", Speck followed up with making a second generation of that product. The goal was to provide a unique take on backwards-compatible lightweight EVA foam iPad case for kids.
Ideation + Research
Along with direction from sales and marketing, I worked with the Product Development team to identify the features we wanted in the new design.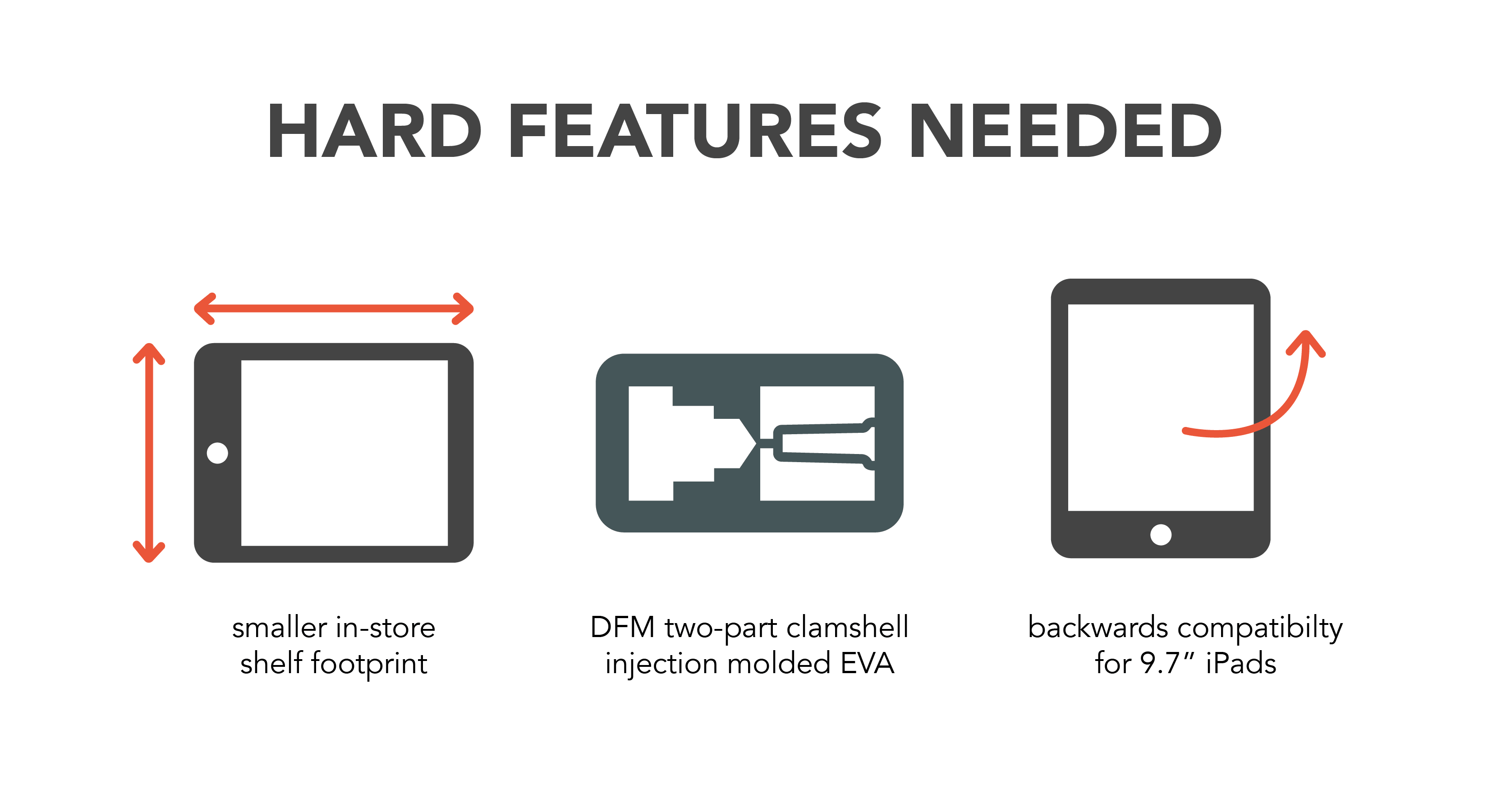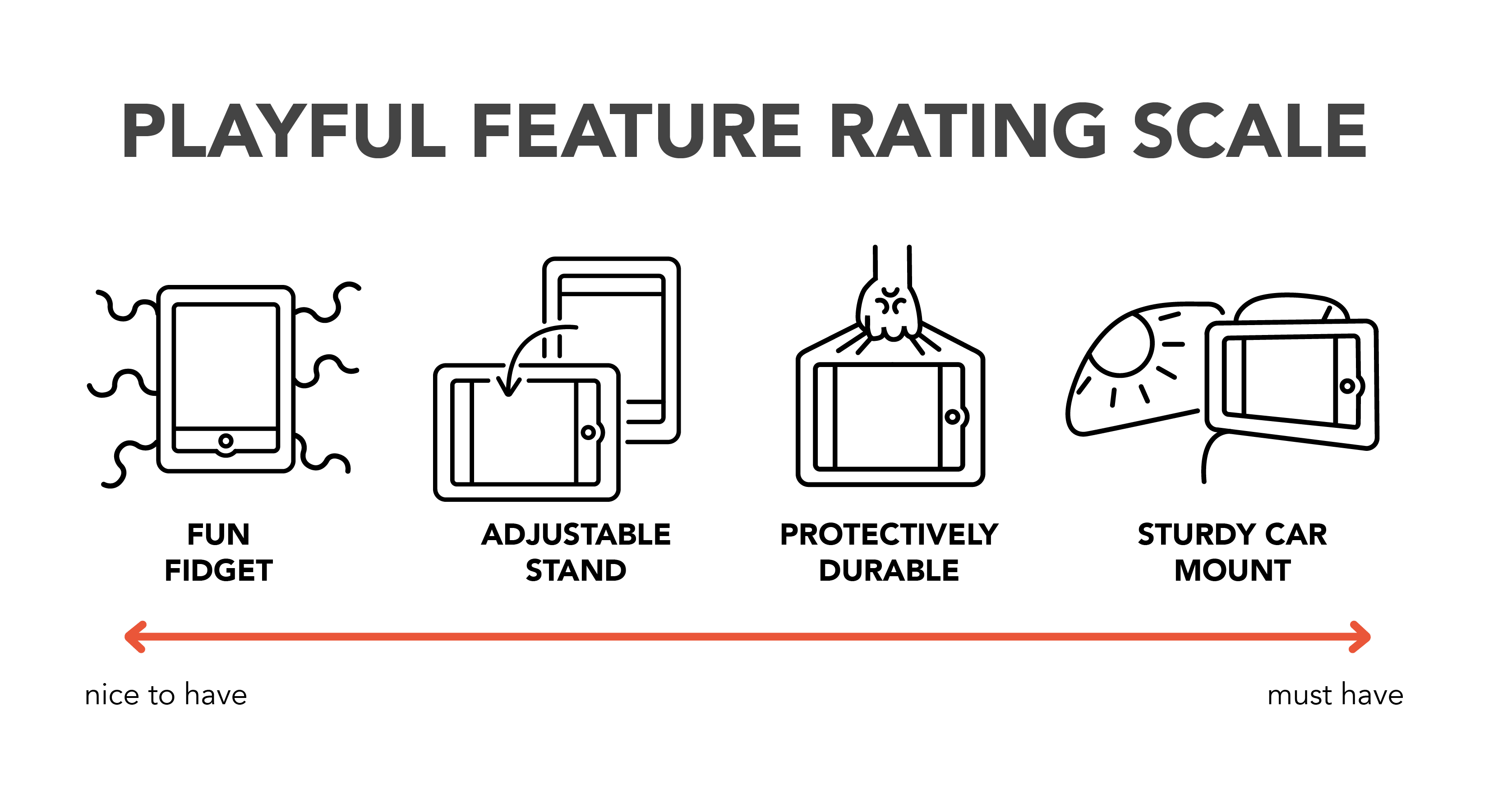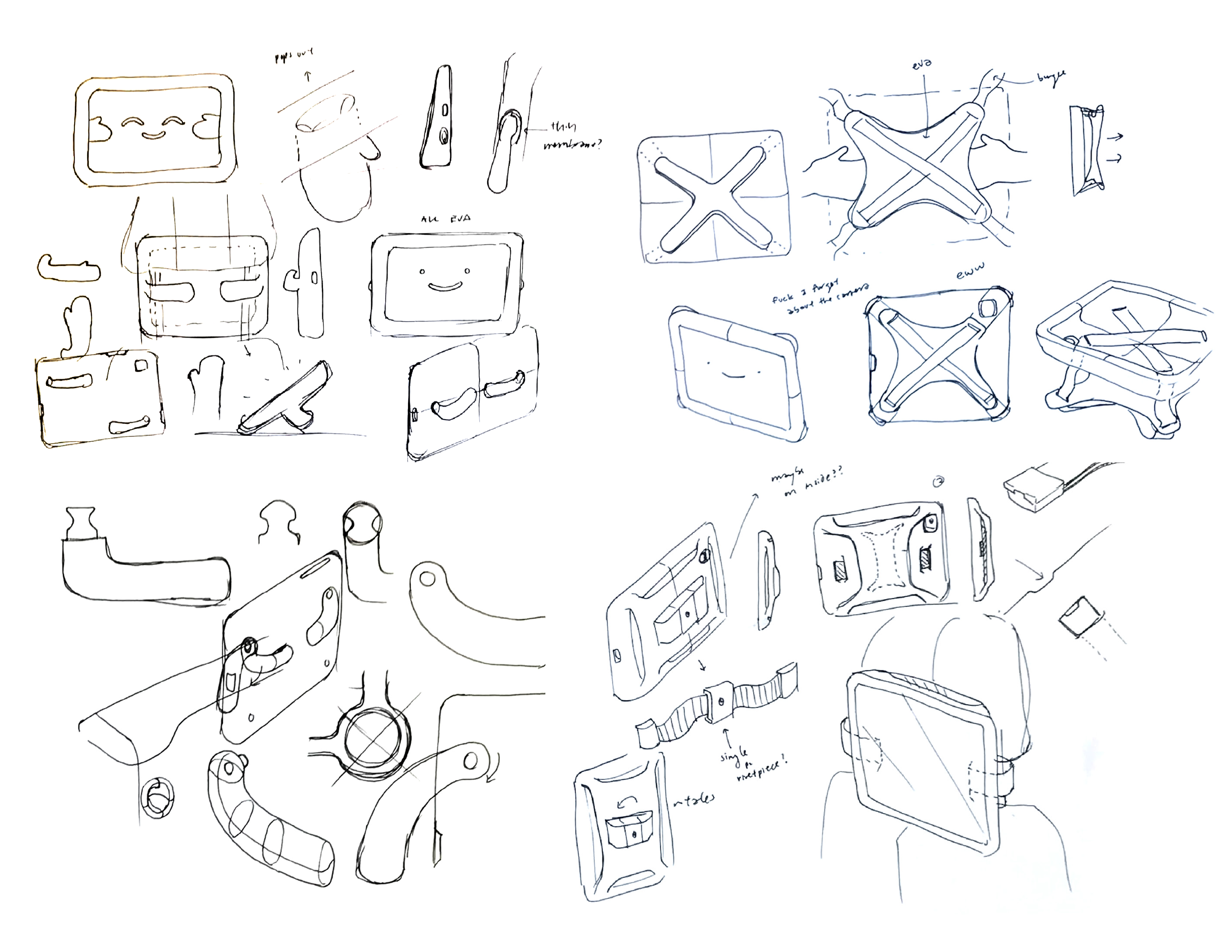 After communicating with both children and parents alike, what was ultimately decided was a creature-like case with detachable arms that could grasp onto things.
This prioritized the functionality of the iPad being used in the car wrapped around the back of a headrest for travel.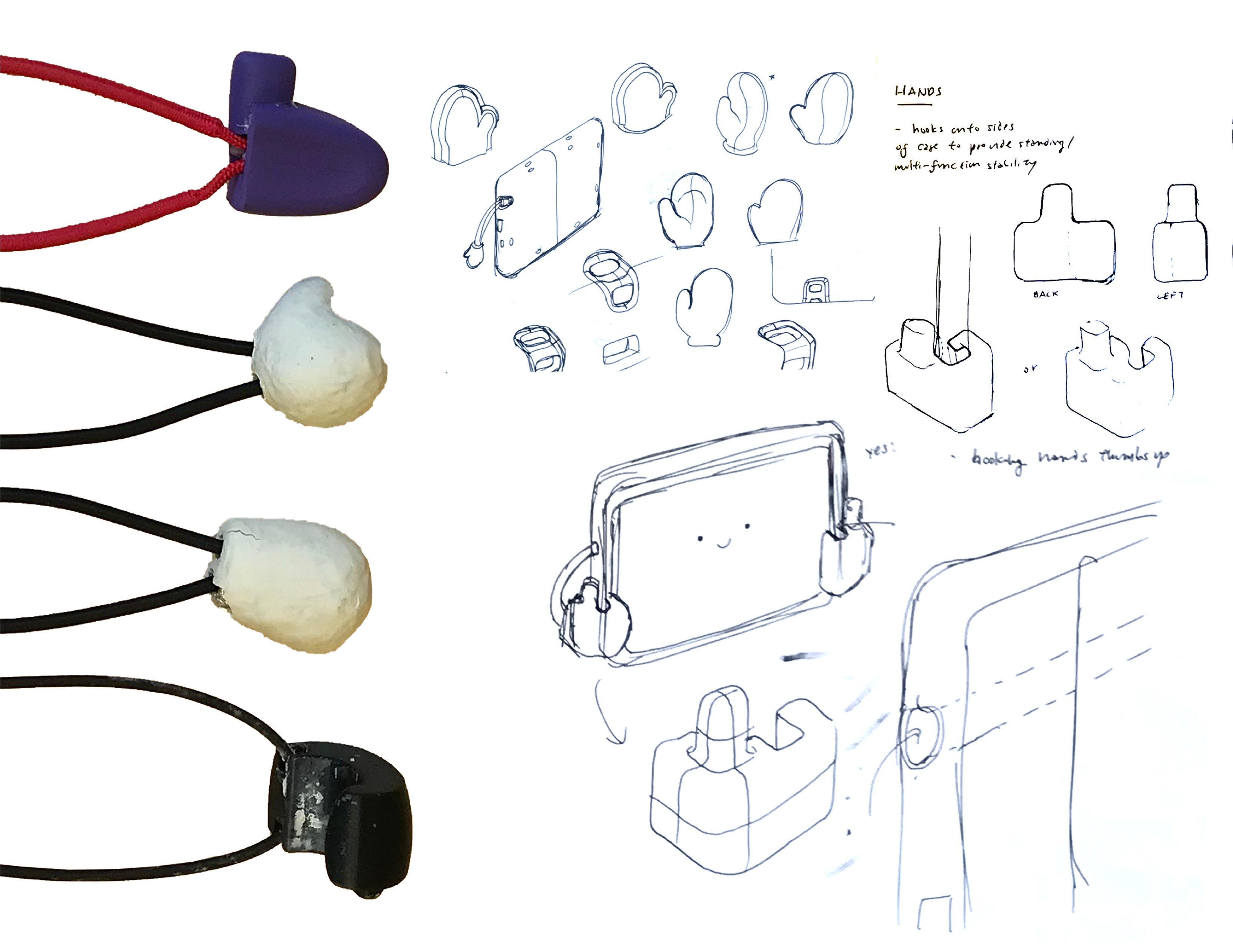 Prototyping
The arm adjustability came from a need for the case to be usable in both landscape and portrait mode.
The case thickness and heft was put into place for drop protection, mimicked onto the hands with a focus on finding the right fun, bouncy shape.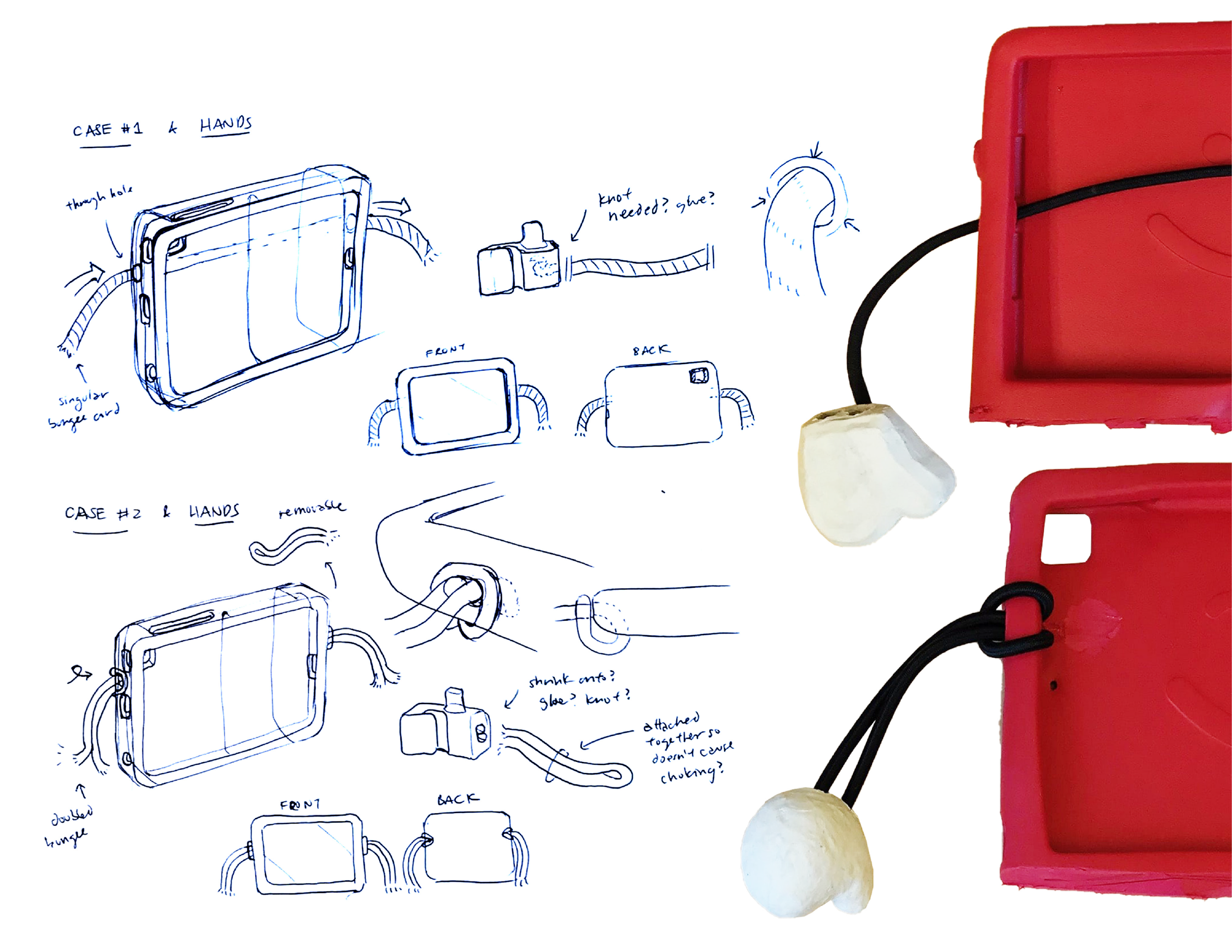 The feature of the case clasping onto itself to provide a stand was also made, and tested with other coworkers to see if it was intuitive enough to figure out its functionality and purpose.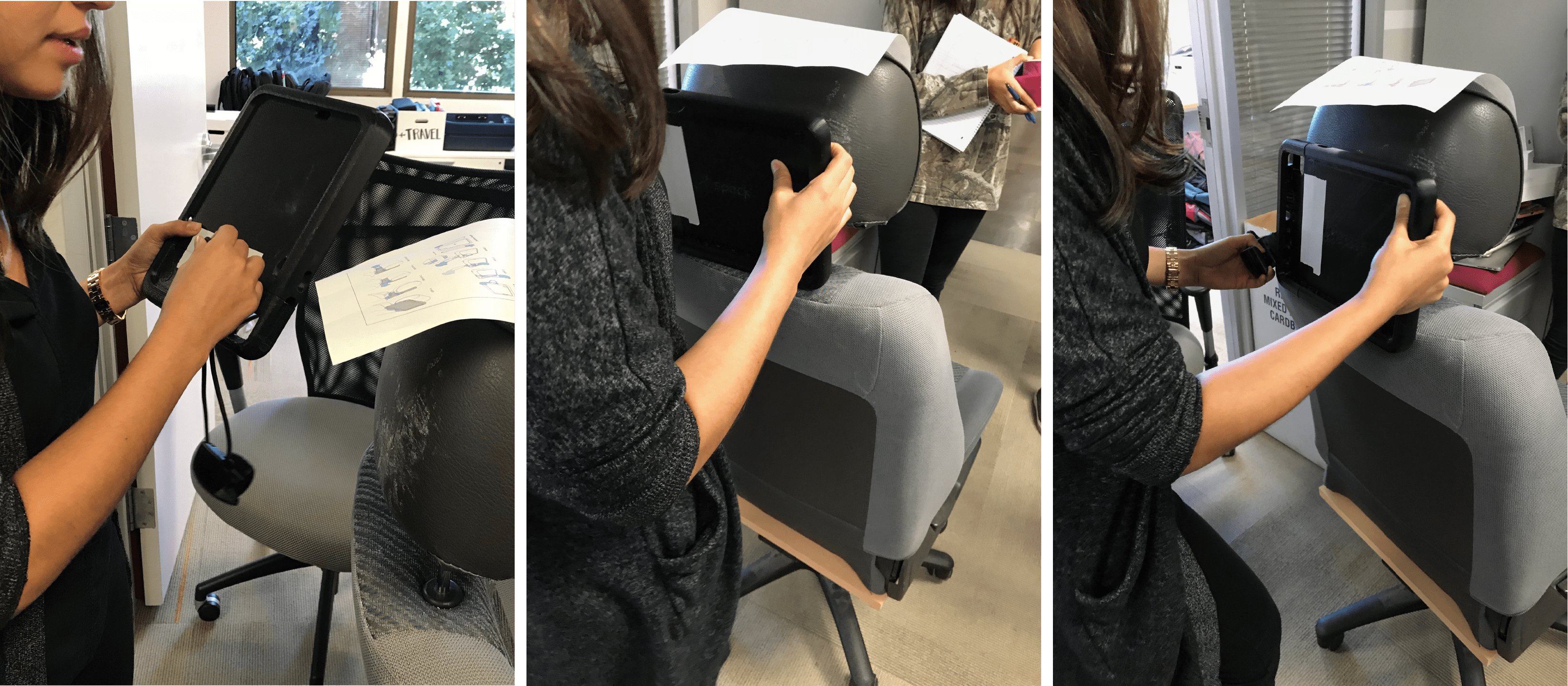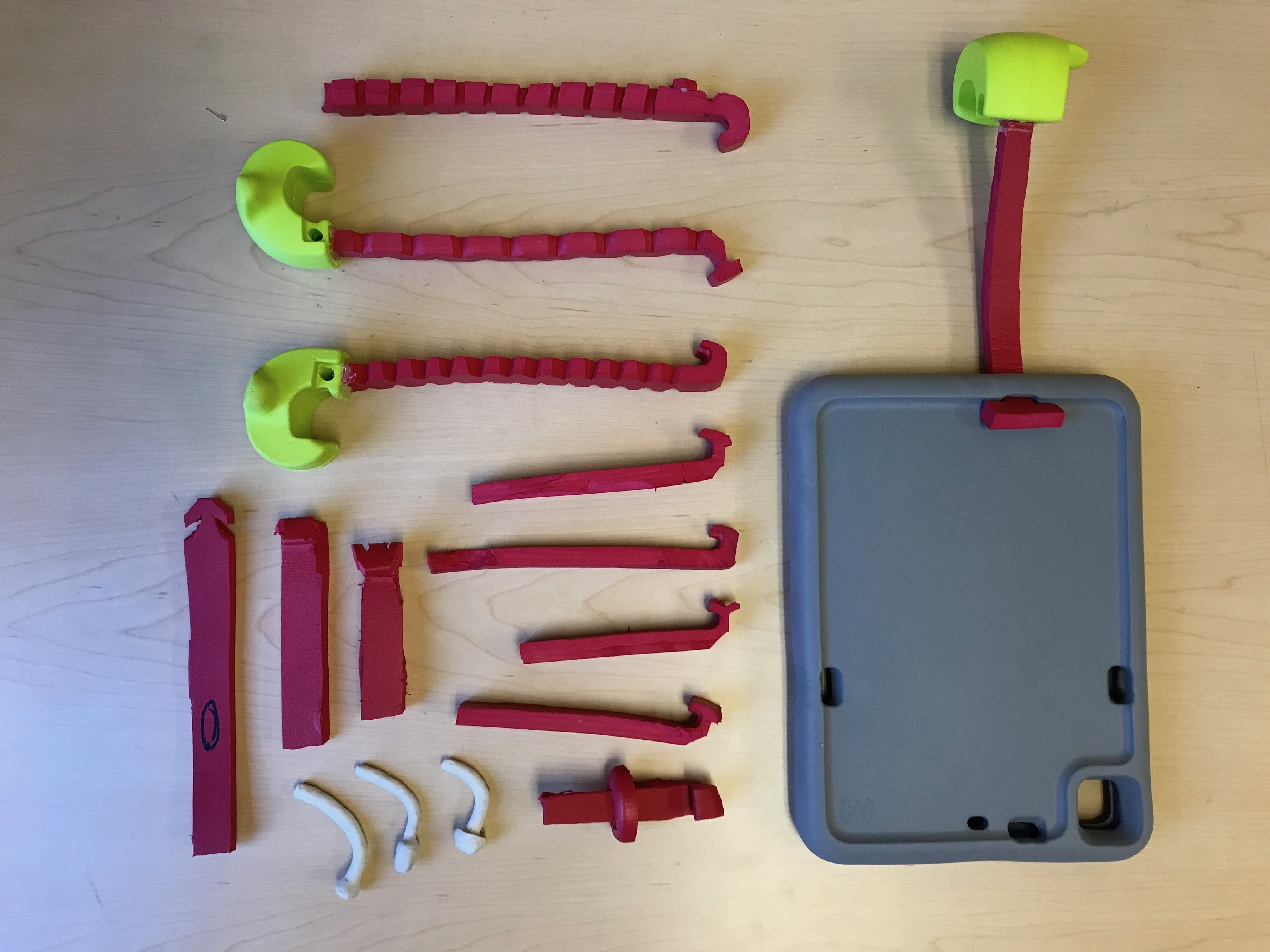 Hurdle
There was a change in the arm material halfway through this process. While initially going with bungee cords, the impresssion parents had of them was that they were a potential choking hazard. In addition, EVA molded arms would cost less, so the challenge then was to integrate it with the body and provide all the same features the bungee arms had.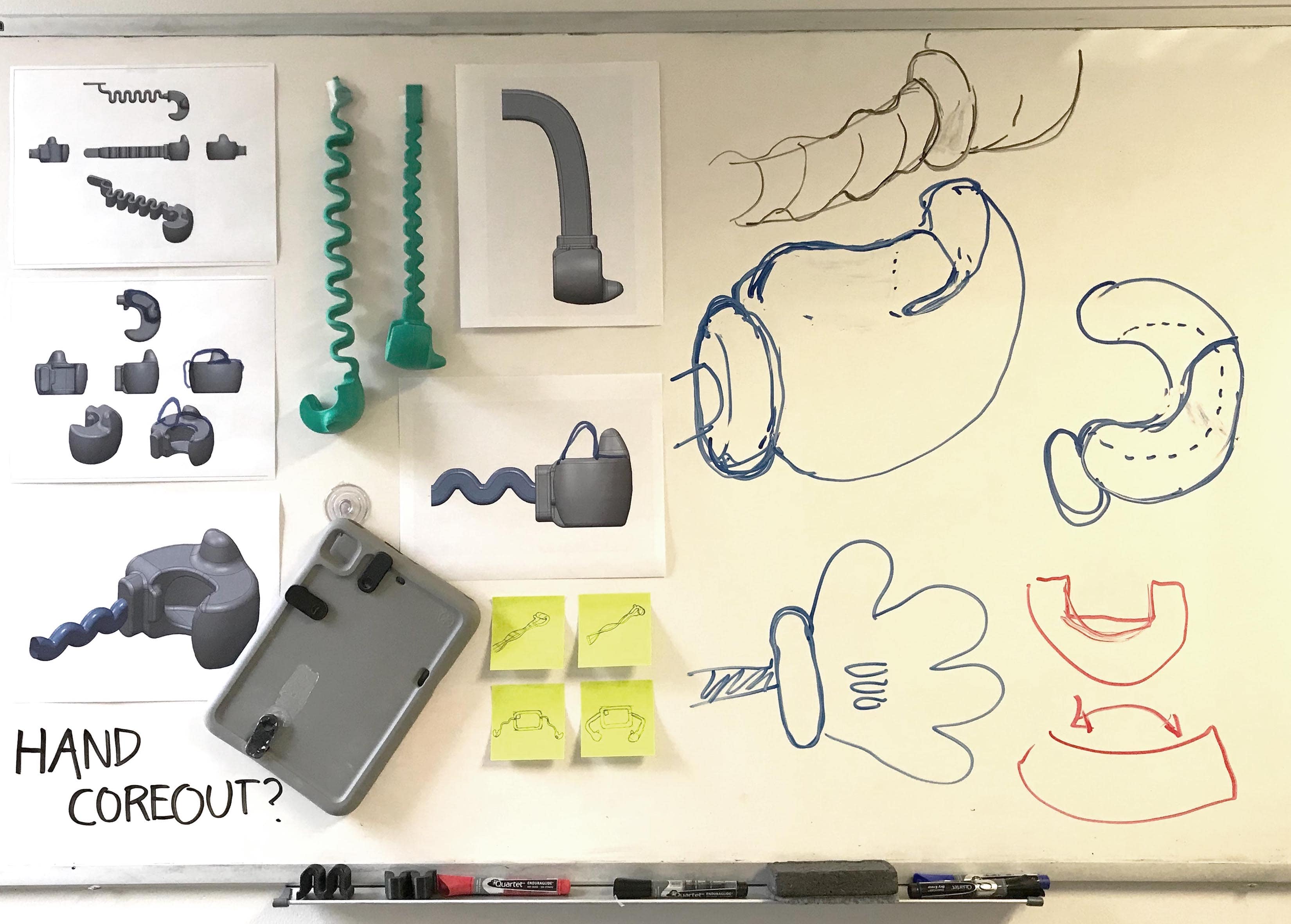 The changes made to the arms were helped along by syncing up with the factory in China providing molded EVA prototypes.
After that, a brainstorm was put together for the name of the product: CASE-E, standing for "Clasping And Standing Entity--EVA".